$250 Billion in Subprime Losses?
June 29, 2007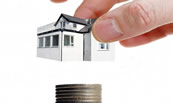 Iran Out of Gas
When an Enemy Is Self-Destructing, Stand Aside
Bear (or Rather Canary?) Stearns
Mark to Model or Mark to Market?
$250 Billion in Subprime Losses?
July 4, Lewis and Clarke, and Fishing
Is the subprime mortgage market collapsing before our eyes, or did we avoid a disaster as Bear Stearns stepped up to the plate with $3.2 billion to help its ailing funds? As we will see from the data, the problems in the subprime world are not over. The Fat Lady has not sung. But will the problems in this market contaminate the rest of the liquidity-driven markets? Is the party over? Not according to the high-yield markets. In this week's letter, we look at what could be the real problem in the next half of the year.
But before we touch on the credit world, I want to briefly look at a development in the oil markets which I find intriguing. Dr. Woody Brock, in a recent paper on oil prices, wrote a rather interesting sentence, to wit, that Iran would not have net oil to export in 2014. I found that rather remarkable. Woody is very serious and sober-minded even for an economist, not given to rash analysis, but this was certainly a new idea to me. I knew they were importing most of their gasoline, as they do not have a great deal of refining capacity. As it turns out, there is much more to the story.
I have said for years that I expect Iran to be the new friend of the US sometime next decade, as the regime is not popular and the country is growing younger. (Think China, once an implacable enemy.) I thought that the impetus would be the lack of freedom and knowledge of how the world is better off coming from the internet, but it turns out that it may be a desire for more freedom combined with economic problems which help bring about regime change, much as in Russia last century.
Iran Out of Gas
How could a country with the third (or second, depending on which source you quote) largest oil reserves in the world not be churning out ever more black gold? The answer, as it almost always is for such problems, turns out to be governmental and not economic in nature. Let's start out with a few facts.
Oil provides more than 70% of the revenues of the…
To continue reading, subscribe for free.
---
Or login below.