A New Definition of Rich
January 26, 2007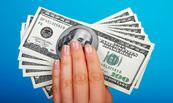 A New Definition of Rich
An Interesting Proposal
The Hedge Fund Investment Company
Equal Choice, Equal Access, Equal Opportunity
South Africa, Miami, and Tulsa
I am in South Africa as this week's letter is being sent out; so it is with some irony that the letter is focused on a topic that generally concerns only US-based investors, although what the SEC does has an effect on regulatory bodies abroad. This is a letter you may want to forward to your friends and associates.
The Securities and Exchange Commission (SEC) has posted a new proposed rule that would raise the minimum net-worth requirement needed to invest in private funds from $1,000,000 total net worth to $2.5 million liquid net worth. This is a major change, and it means that some 7% of American households will no longer be able to invest in private offerings. In my opinion, it is likely to become law in the not too distant future unless there is significant public comment. This week we look at the proposed rule and some of its consequences, as well as a very interesting proposal by SEC commissioner Roel Campos.
Let's start with some background. The current definition of an accredited investor was adopted in 1982 and was set at $1,000,000 total net worth, including your home and other assets. At the time, according to the SEC, some 1.87% of all US households were qualified to invest in hedge funds and other private equity offerings. Due to inflation and the growth in all sorts of assets, including homes, today about 8.5% of US households are eligible. The original rule was proposed to keep supposedly unsophisticated investors from getting involved in investments like hedge funds, which were considered riskier than mutual funds.
If the original amount were adjusted for inflation, the net-worth requirement today would be $1.9 million. The SEC proposes to raise that limit to $2.5 million in investment assets, so your home or primary business real estate would not be included in the $2.5 million. This would reduce the number of investors eligible to invest in hedge funds by about 88%, or to just 1.29% of American households. Since they are proposing that the…
To continue reading, subscribe for free.
---
Or login below.