A Thousand Barrels a Second
August 4, 2006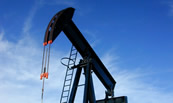 A Thousand Barrels a Second
The Coming Break Point
Slowing the Growth in Oil Demand
$100 Oil is the Solution
Bowling, Summer Movies, and More
Today we take another look at the energy picture and how it will change over the next decade. Just as the world switched from whale oil to kerosene and from coal to diesel, we will see a change in how we find and use energy. That is inevitable. But the transition will not necessarily be easy or smooth. And there are some surprises along the way. The things we "know" and the assumptions we make about conservation of fuel and peak oil are probably wrong, and we need to get some key concepts down as we consider how the world will adjust to rising oil demand but at some point potentially falling production.
We are going to review a most excellent book by Peter Tertzakian called A Thousand Barrels a Second: The Coming Oil Break Point and the Challenges Facing an Energy Dependent World . It is balanced, thoughtful, and well written. Not only dealing with the present problems, Peter takes us back into history to see how humankind dealt with previous energy break points. I highly recommend his book for anyone thinking about investing in energy or for those interested in how energy will affect our lives in the next decade. You can get it at www.amazon.com.
Last March, I wrote about another book on energy called The Bottomless Well , by Peter Huber and Mark P. Mills. It is provocatively subtitled "The Twilight of Fuel, the Virtue of Waste, and Why We Will Never Run Out of Energy." Huber and Mills take a very hard look at the way we normally think about energy and turn conventional thinking on its head. I highly recommend it. You can go back and…
To continue reading, subscribe for free.
---
Or login below.