All Subprime, All the Time
March 23, 2007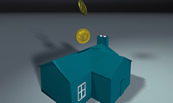 All Subprime, All the Time
800,000 Foreclosures in 2007
It's Not a Request, It's a Demand
All Alt-A, All the Time
A 20% Drop in the Number of Home Buyers
Now That's Cheap!
Turning 30, Too Much Stuff, and La Jolla
At the risk of being all subprime, all the time, this week we look at what I think are the real risks for the economy as a result of the subprime debacle. How can one side say it is a contained risk (and in one sense it is) and not a problem for the economy while another side says it will drag the US into a recession and thus be a drag on the world economy? The answers will give us a handle on the whole issue, as we look at how the problem developed.
But first, let me correct an error. Last Monday in my Outside the Box, we used a brilliant piece of work from Dr. Woody Brock on why we need more derivatives and that the real problem in the derivatives market is not the size of the market. If you did not read it, you should. You can read it at www.2000wave.com/otb.asp?otbid=490. I forgot to mention Woody's website, which is www.SEDinc.com. There is a lot of useful thinking there as sample material. I serve on an advisory board for an investment firm in Europe with Woody and have gotten to know his work through them. His research is some of the more cutting-edge and thoughtful that I read, and I encourage my institutional and larger-firm readers to look at his work. I think you will be glad you did.
Woody will be just one of the speakers at my Strategic Investment Conference in La Jolla next month (April 19-21), and he is as entertaining as he is insightful. I am also very excited to announce that Paul McCulley of Pimco fame has said he can attend. Paul is simply one of the best speakers on the economy anywhere. That gives us what I think is one of the strongest line-ups of speakers at any conference in the country this year.
In addition to the above worthies, we have Louis-Vincent Gave, Rob Arnott, George Friedman, Dennis Gartman, Richard Russell and, of course, your humble analyst. Where else do you get to rub shoulders with such a powerhouse group, as well as listen to a select group of private fund managers from around the world? There will be plenty of time to meet them at breaks and dinners.
Sadly, because of securities regulations, we…
To continue reading, subscribe for free.
---
Or login below.