Are There Too Many Hedge Funds?
July 8, 2005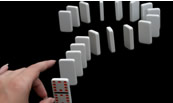 Are There Too Many Hedge Funds?
365,000 Too Many Hedge Funds
Future Growth of the Hedge Fund Industry
Moving, London and Hectic Schedules
At precisely what point can we say that there are too many hedge funds? Are too many funds the reason hedge fund returns were down in 2004? What does the answer say about the potential for future returns? And how large might the industry grow in the next ten years? We deal with this and more in this week's E-Letter.
This letter was originally sent to those who have subscribed to my free Accredited Investor Letter a few months ago. The Financial Times recently ran an edited version as my first article with them. It has had a lot of positive responses, so I thought I would put it out to a larger audience. There is information on the Accredited Investor E-Letter, at the end of the letter.
365,000 Too Many Hedge Funds
Go to Google. Type in "too many hedge funds." I get within about 0.37 seconds 365,000 references. It is the hedge fund topic du jour. "Are Hedge Funds Ready to Blow?" asked Kiplinger.com last summer (July, 2004).
My good friend, and normally sober-minded Brit, James Montier worries in a recent essay that the growth in hedge funds is another bubble on its way to meeting…
To continue reading, subscribe for free.
---
Or login below.