Be Careful for What You Wish
June 18, 2010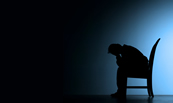 Be Careful for What You Wish
GDP = C + I + G + (X-M)
The View From Europe
Under the Tuscan Sun
"Everyone" is upset with the level of fiscal deficits being run by nearly every developed country. And with much justification. The levels of fiscal deficits are unsustainable and threaten to bring many countries to the desperate situation that Greece now finds itself in. We must balance the budget is the cry of fiscal conservatives. But there are unseen consequences in moving both too fast or too slow in the effort to get the deficits under control. Today we look at them as we explore what a fine mess we have gotten ourselves into. (I am working without internet today so the letter will be shorter with fewer references than normal.)
We have discussed the above equation before, but let's look at it again from a different angle. Basically, the equation is another accounting identity. GDP (Gross Domestic Product) for a given country is the total of Consumption (personal and business) plus Investments plus Government spending plus exports minus imports.
The Keynesians argue that when there is a drop in C due to a recession that the G must rise to offset the drop. That was at the heart of the argument for stimulus packages in so many countries. And there is no doubt that stimulus did help keep a very deep recession from turning into an even deeper depression. One can legitimately argue about the size of the stimulus, or about the nature of the spending, but it is difficult to argue that it did not have an effect.
Now, of course, the hope is that a recovery will allow C to begin to rise so that there is no more need for government deficits. Keynes argued that governments should run surpluses in good times, which is conveniently forgotten by most government spending types. The problem is that we are still running massive deficits. Tax receipts are way down (10% unemployment will do that to you!) and show no sign of turning back up soon all over the developed world.
If you reduce government spending, that also has a negative effect on GDP in the short run. But in past recoveries the growth of the private sector has overcome that negative effect. Normally at this time in a recovery growth is in the 7% range. This is a very tepid recovery in the US and the developed world.
GDP = C + I + G + (X-M)
There are loud calls in the US and elsewhere for more fiscal constraints. I am part of that call. Fiscal deficits of 10% of GDP is a prescription for disaster. As we have discussed in previous letters, the book by Rogoff and Reinhart (This Time is Different) clearly shows that at some point, bond investors start to ask for higher rates and then the interest rate…
To continue reading, subscribe for free.
---
Or login below.