Bretton Woods, Part Two
February 18, 2005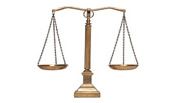 Bretton Woods, Part Two
A Beautiful Equilibrium
Staying Vigilant Against Complacency
Things Fall Apart; the Center Cannot Hold
Stability Breeds Instability
Why Long Term Rates Are So Low
Connecticut, Florida and Guacamole
"Another G-7 meeting has come and gone. And what has been accomplished? Next to nothing, in my view. The club of the world's wealthiest nations has punted on the big issues facing the global economy - namely, unprecedented current-account imbalances, currency misalignments, mounting trade tensions, and the liquidity- prone biases of central banks. The G-7's latest communique is emblematic of the increasingly vacuous rhetoric of globalization. This is a perilous course of inaction for a global economy beset with record imbalances." (Stephen Roach, Chief Economist, Morgan Stanley)
In his talks to Congress this week, Chairman Greenspan dropped in these words, which did not make the highlight reels, but nonetheless should be listened to: "People experiencing long periods of relative stability are prone to excess. We must thus remain vigilant against complacency."
The record imbalances which Roach alluded to are inherently unstable. They are the proverbial unsustainable trend. Yet things seem to be rocking along just fine. One of America's finest theoretical economists, Hyman Minsky, gave us this great quote, "Stability is unstable." What he meant by that is that the longer things remain the same, the more we expect them to remain the same and the more complacent we get. Thus, when things actually do…
To continue reading, subscribe for free.
---
Or login below.