Empire of Debt
December 2, 2005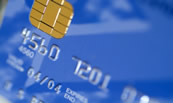 Empire of Debt
Evening in America
America as Empire
The Grinch, Disrupting Paradigms and a New Element Found
"The economy in its entirety must continue to decline so long as more is being consumed than produced, and some part of consumption therefore takes place at the expense of the existing capital stock." - Friedrich August von Hayek
For the past few weeks we have looked at the argument for the case "This time it's different," made eloquently in a 130 page book called "Our Brave New World" by the very bright minds behind GaveKal Research. The trade deficit of the US does not matter, they aver. For the next few weeks we turn to look at the opposite view, made by Bill Bonner along with Addison Wiggin in their new 370 page book, Empire of Debt. Not only do they tell us that things are not different, but that the end result will be the same as it has always been. And for the curious, the end result is not a pleasant thing.
Where GaveKal sees a rising dollar, Bonner and Wiggin see the Demise of the Dollar (the title of a separate book by Wiggin). Where GaveKal sees promise and positive benefit in a negative balance of trade, Bonner and Wiggin see hubris and peril. Is it an Empire of Debt about to go the way of all empires, or a Brave New World? Let us make no mistake, these are polar opposite views. And where…
To continue reading, subscribe for free.
---
Or login below.