Faith-Based Economics
May 15, 2009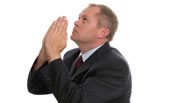 Can I Have Some More of that Data, Please?
The Fault, Dear Brutus, is Not in Our Stars
Faith-Based Economics
Is Unemployment a Lagging or a Leading Indicator?
An Unsustainable Trend in Debt
Some Thoughts on the Health Care Problem
Why does government data need to be revised so often? Is it conspiracy, as some claim, or is it methodology? And if it is methodology that leads to faulty data, then why not change the methodology? Is unemployment a lagging indicator, as conventional wisdom suggests? We look again at the underlying assumptions to suggest that things are not always the same. And finally, we look at unsustainable trends, fiscal deficits, and health care -- there is a connection.
But first, a quick note about the latest "Conversations with John Mauldin" that I just did with Don Coxe and Gary Shilling. These two esteemed analysts have different views on whether commodity prices will rise or fall, and are not afraid to make their views known. I edited the final transcript today, and I can tell you that even though I was "at the table" I learned a lot reading it the second time. If you want to understand the nature of what is a very central debate, this is a must-read. This was a VERY lively debate. Most of my friends know that I am not shy, but it was hard to get a word in edgewise as these guys went at it. It was great fun to watch.
And if you have not yet subscribed, you can go back and listen to my Conversation with Chris Whalen and Rick Lashley on the banking crisis, and see if you can figure out what motivated the Manhattan district attorney's office to call me asking for clarification. Plus the quintessential piece with Lacy Hunt and Ed Easterling on the fundamentals of the current economic crisis, which many subscribers said was worth the price of an annual subscription. And then there is the Conversation I did with Nouriel Roubini. It is all there for you.
The new Conversation will be posted early next week. Subscribers will get an email notifying you when it is up. Also, George Friedman of Stratfor and I are going to start doing a regular quarterly Conversation that will be a separate product, but if you subscribe today you will get it as part of the regular service for a year.
Right now, we are offering a subscription for $109, $90 off the regular $199…
To continue reading, subscribe for free.
---
Or login below.