Fingers of Instability
April 7, 2006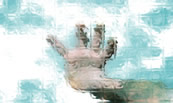 Fingers of Instability
Ubiquity, Complexity Theory and Sandpiles
A Stable Disequilibrium
An Island of Deficits
Baseball, Spring and Hope
"To trace something unknown back to something known is alleviating, soothing, gratifying and gives moreover a feeling of power. Danger, disquiet, anxiety attend the unknown - the first instinct is to eliminate these distressing states. First principle: any explanation is better than none... The cause-creating drive is thus conditioned and excited by the feeling of fear ...." Friedrich Nietzsche
"Any explanation is better than none." And the simpler, it seems in the investment game, the better. "The markets went up because oil went down," we are told, except when it went up there was another reason for the movement of the markets. But we all intuitively know that things are far more complicated than that. But as Nietzsche noted, dealing with the unknown can be disturbing, so we look for the simple explanation.
"Ah," we tell ourselves, "I know why that happened." With an explanation firmly in hand, we now feel we know something. And the behavioral psychologists note that this state actually releases chemicals in our brain which make us feel good. We become literally addicted to the simple explanation. The fact that what we "know" (the explanation for the unknowable) is irrelevant or even wrong is not important to the chemical release. And thus we look for reasons.
The NASDAQ bubble happened because of Greenspan. Or a collective mania. Or any number of things. Just like the proverbial butterfly flapping its wings in the Amazon that triggers a storm in Europe, maybe an investor in St. Louis triggered the NASDAQ crash. Crazy? Maybe not. Today we will look at what complexity theory tells us about the reasons for earthquakes, disasters and the movement of markets. Then we look at how New Zealand,…
To continue reading, subscribe for free.
---
Or login below.