Fun in the Subprime Summer
July 20, 2007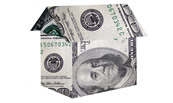 Hot Fun In The Summertime
Collateralized Loan Obligations
The Economic Outlook for Leveraged Credits
The New Mickey Mouse Club
Planes, Trains and Automobiles
This week I am already in Maine and getting ready for a weekend of fishing with my son Trey, so I am going to take off a week from writing the letter. I spoke this morning to the Maine chapter of the Chartered Financial Analysts in Portland. The question of the day was about the subprime markets, private equity and the debt markets in general. And these are the right questions, as this is the part of our economic world with the most risk.
And that gives me a chance to send you the following letter written by Michael Lewitt of Harch Capital Management. Michael works in the fixed income world and has a bird's eye view of the turmoil that is going on in the world of bonds due to the subprime meltdown and the related problems that may be spilling over into the rest of the market.
"In a capitalist economy capital assets are only incidentally desired because of their technical productivity; demand for capital assets is determined by their expected profitability. In an economy in which the debt financing of positions in capital and financial assets is possible, there is an irreducible speculative element, for the extent of debt-financing of positions and the instruments used in such financing reflect the willingness of businessmen and bankers to speculate on future cash flows and financial market conditions." Hyman Minsky
The State of the Credit Markets
The credit markets are experiencing their worst sell-off in five years. Yet, after all the hand-wringing, corporate credit spreads remain very tight by historical measures. Spreads on high yield bonds moved out to 312 basis points as measured by Merrill Lynch & Co., the widest level since December 5, 2006, but still not very wide at all in the larger scheme of things. Since falling to…
To continue reading, subscribe for free.
---
Or login below.