Goldilocks or Micawber?
July 21, 2006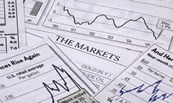 Goldilocks or Micawber
Did "They" Do "It" Again?
Labor & Profits in Japan
China's Strong Growth
HK & Our Brave New World
Art, Wine & Horses
Maine, Fly Fishing and Those #$%@# Yankees
This week I write from Grand Lake Stream in Maine. It has been a long time since I have taken a week off from writing, but I think this is the week to do it. But that means, gentle reader, that you get an upgrade in quality, as my friends (thanks, Louis!) at GaveKal have graciously permitted me to use one of their most recent newsletters, where they talk about the recent inflation numbers, survey the markets in Japan and discuss Chinese growth and taxes. It is an interesting letter, and I trust you will enjoy it. I will return next week. You can find out more about GaveKal at www.gavekal.com.
Authors: Louis-Vincent Gave, Arthur Kroeber,
Anatole Kaletsky, Pierre Gave
Which is the greater risk: inflation or recession? The markets may be struggling for an answer, but Ben Bernanke has made up his mind: he isn't worried about either!
Goldilocks or Micawber?
Just two hours before the semi-annual Humphrey-Hawkins testimony on Wednesday, the markets were hit by another disconcerting CPI figure, which showed core inflation diverge even further from the Fed's informal target of 2%. Core CPI inflation is now 2.6% on a 12-month basis (compared with 2.1% as recently as March). The Cleveland Fed's median index of core inflation has risen to 3.5% and headline inflation is at 4.3%. But…
To continue reading, subscribe for free.
---
Or login below.