How do You Spell Stagflation?
November 16, 2007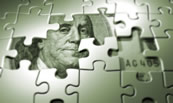 How do You Spell Stagflation?
Cooking the Inflation Books
Gaming the Producer Price Index
Consumer Spending is Up, but then Again, It May Be Down
A Two Dimensional Problem
Saudi Justice
New York, Toronto, Europe and Thanksgiving
This week we look at inflation. Is it just over 2%, giving the Fed room to cut rates, or will it be closer to 4% by the next FOMC meeting, making a rate cut problematic? How do they get those numbers? When and how can two opposite things be true at the same time? The answer depends on how many dimensions you are living in when you are asking the question. The Fed is going to be faced with a very difficult decision at its next meeting, and there results of there deliberations will be felt by you.
But first, an observation about a milestone passed last week. I started this letter 7 years ago with about 2,000 names and it has grown to where it is sent to more than 1,000,000 of my closest friends each week. For the last year, this letter has been translated each week into Chinese and posted on a Chinese version of Thoughts from the Frontline web site by my Chinese assistant Coryne Wei.
This last week we passed 1,000 subscribers that get the Chinese version. I know that is small, but it is a beginning. It will be interesting to see how it grows over the years. If you would like to get this letter in Chinese, you can go to www.frontlinethoughts.cn and subscribe.
How do You Spell Stagflation?
I wrote this summer that it was likely that we would see inflation as reported in the Consumer Price Index rise dramatically in the fourth quarter. This is due to the very low year over year comparison numbers of last years fourth quarter. We got the CPI numbers yesterday, and we did indeed see a rather uncomfortable rise in inflation, just as I predicted. "Headline" inflation is…
To continue reading, subscribe for free.
---
Or login below.