It's All About the Data
June 2, 2006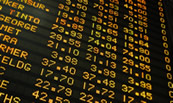 It's All About the Data
Consumers Under Pressure
Housing Affordability Drops
Who Stole My Job Growth?
Who's Afraid of Inflation?
Stratfor, Vegas, and the Mavericks
The Fed tells us that whether or not they continue to hike short-term rates is now dependent upon the data. Since that has always been the case (I mean, has there ever been a time when they ignored the data?), what they are really saying is "We are not really sure what we are going to do at the next meeting, so we will look at the recent data and make up our minds at that point."
I actually find that rather hopeful. In the past, it has been typical for the Fed to just keep raising rates until the economy is on the way to or already in a recession or a serious slowdown. Since the economy has been doing just fine of late and, as we will discuss later, inflation is running high enough to make a Fed governor uncomfortable, then past performance would indicate that they would continue on their rate-hiking mission.
It takes 12-18 months for interest rate hikes to actually have an effect on the economy. Thus, there is a considerable amount of lag time between Federal Reserve interest rate actions and the results being seen in the economy. So, not only will the Fed be looking at current data, which reflects actions taken over a year ago, but they will be analyzing forward-looking projections as well.
With that in mind, this week we will look at some of the data the Fed will be watching over the next month to decide whether to raise rates yet again or to pause. This is of more than trivial concern, as rising rates will significantly affect the housing markets. And that affects consumer spending. And if consumer spending slows, then so will the economy.
Consumers Under Pressure
As I…
To continue reading, subscribe for free.
---
Or login below.