It's more than Fannie and Freddie
August 22, 2008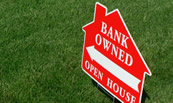 It's More Than Freddie and Fannie
The US Banking System Is in Trouble
$500 Billion and Counting
Fannie, Freddie, and the Credit Crisis
Baltimore, La Jolla, and South Africa
Yet another crisis confronts us, as we will have to deal with the aftermath of a rather large number of bank failures over the next year, which is likely to overwhelm the ability of the FDIC to insure your bank deposits. Today we look at the banking system, the FDIC, and Freddie and Fannie. It's not pretty, but as realists we must know what we are facing.
But first, I just want to say I am glad that Richard Russell is doing fine. For those who do not know, he suffered a mild stroke last Friday. I talked to him yesterday, and he was a little tired but doing better. He has decided to cut back his writing schedule and relax a bit more, which is a good thing. At 84, he has written a daily (and sometimes lengthy) commentary and has been writing the monthly Dow Theory Letter since 1958. He is the dean of newsletter writers. He has forgotten more than most of us will ever know about the markets.
His doctor told him he needed to seek some balance in his life and cut down on the stress. I know how much it takes to write my one letter each week; I can't imagine what it takes to write five. Basically, his plan is now to post his stats and only write about the markets when something important is happening, about every two weeks. I hope he sticks with that plan, as I want to be sharing dinner and drinks with him for many years to come. I am sure you join me in wishing him and his lovely wife Faye all the best and a healthy and quick recovery.
The US Banking System Is in Trouble
A few weeks ago when I was in Maine, I met Chris Whalen. Chris is the managing director of a service called Institutional Risk Analytics, whose primary business is analyzing the health of banks and financial institutions. If you are one of their clients, you can go to their web site and drill quite deep into all aspects of every bank in America. And what they have done…
To continue reading, subscribe for free.
---
Or login below.