Please Give Me a Housing Bubble
June 18, 2004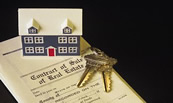 Bubble? Please Give Me a Housing Bubble
Thoughts on the Money Supply
The Daily Reckoning
What Housing Market?
Housing and "Intrinsic Value"
Father's Day
As I have written about and documented on many occasions, the economic health of the US consumer is hinged upon the housing market and housing values more than any other single factor. Since the entire economy, not to mention the world economy, is heavily leveraged to a healthy US consumer, the question of whether or not there is a bubble in the housing market is of paramount importance. Today, we begin a series on housing. I have found the research to be fascinating and often surprising and contradictory. I trust you will find it useful, and it is almost guaranteed to be debated, as I will depart from the Conventional Wisdom of both housing bull and bears.
But first, I want to address the recent dramatic rise and now slowing of the growth in the money supply as measured by M-2 and M-3. Many commentators breathlessly see alternatively either doom or a new bull market based upon these monetary measures, or the sinister hand of the Federal Reserve manipulating the markets.
Thoughts on the Money Supply
I think the Fed is only secondarily responsible (at most) for the recent moves in the money supply. Remember last week I talked about how the carry trade is unwinding? Greenspan gave his warning in March and the funds and corporations began to act. We are watching hedge funds and other institutions who were involved in the carry trade have a particularly rough time (on average), and…
To continue reading, subscribe for free.
---
Or login below.