Pop Go the Bubbles
December 21, 2007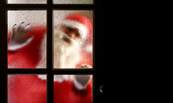 Pop Go the Bubbles
Lights for Myanmar, Water for Darfur
A Half A Trillion Here and There
Consumer Spending is Up? Wait, Is It Down?
The Presidential Race
Family, Christmas and Home
Consumer spending was much stronger than thought in November, yet Circuit City Stores Inc., Best Buy Co. and other retailers that warned of a slump in purchases. A private report today showed consumer confidence slid to the lowest level in more than two years in December. The stock market chooses to see all things bullish, and so it powers ever upward. This week we take a brief look at the consumer, recent "shock and awe" central bank actions, money supply and more, trying to see how it all fits together.
But first, let's quickly turn our attention to a practical way we can help save the lives of those who are desperately suffering in Darfur and Myanmar. Over the years my readers have generously supported the work of a very special group of guys who help bring aid to places where it is the most difficult, if not dangerous, to reach.
Knightsbridge International is a small group of volunteers who go to places that are not safe but the needs for help is critical. Like the Knights of old, who ran hospitals and relief efforts, these modern day knights go to where the need is the greatest. They took food and medicine to northern Afghanistan before the troops went in (very dangerous!). They went to rebel held territory in Sri Lanka after the tsunami when no one else could get medicine and help in. Whether it's driving in to rescue nuns in Rwanda (fascinating story!), or taking solar power for clinics in Myanmar, Water Purification Units and medicine to Darfur, and a lot more, they go where other groups fear to tread. They have no political or religious agendas, just the drive to get aid to where it can do the most good.
Last year an award-wining documentary was made about three of the men, Ed Artis, Dr. Jim Laws and Walt Ratterman, which has been shown on PBS and viewed all over the world. These men are the real deal; heroes who like to do good deeds but get an adrenaline rush at the same time. Some of the things they do I cannot write about, as it would put them and others in serious danger.…
To continue reading, subscribe for free.
---
Or login below.