Sea Change at the Fed
September 21, 2007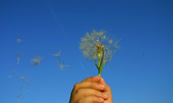 A Sea Change at the Fed
Transmission Problems
A 50% Drop in Housing Prices
Wildness Lies in Wait
I Still Think Recession
It's Good to Be Home
"Of his bones are coral made:
Those are pearls that were his eyes:
Nothing of him that doth fade,
But doth suffer a sea change
Into something rich and strange"
(The Tempest - Shakespeare)
The term "sea change" has come to mean a profound transformation ever since Will Shakespeare used it in The Tempest. I think this week we witnessed a true sea change in central bank policy, on both sides of the Atlantic. The stock market rejoiced over a 50 basis point cut from the Fed, assuming that it will stimulate growth and avoid anything more than a slowdown. In this week's letter, we ponder several questions. Why did the Fed decide to cut now when the rhetoric of just a few weeks ago was that of inflation fighting? What do they see? Are more rate cuts coming? Will they make any difference? And who is Frederic (Rick) Mishkin and why is he maybe the most important Fed governor you haven't heard of? There's a lot of ground to cover, and it should make for an interesting letter.
But first, I need to acknowledge an anniversary of sorts. Some seven years ago I put this e-letter on the internet, with (maybe) 2,000 names to send it to. Today, it goes out every week to more than 1,000,000 readers and is posted on scores of web sites and blogs. I have to confess with being a little (well, a lot) amazed by it all. It has changed my business practice in ways that I could not imagine seven years ago, and all for the better. Someone asked me what I will do when I retire. I told them I would read, write, travel and speak, which is pretty much what I do now, along with a few extra duties here and there.
But it is a great life and I want to thank you for allowing me to come into your home or office, and for recommending this letter to friends, which is the way the readership has grown. And because I want to keep writing for a long time and I want to keep you as a reader, I am going to make available to you a speech on how we can all live longer by Dr. Mike Roizen, who wrote You - The Owner's Manual (and You - On a Diet , and the other monster best-sellers in the series). He also appears on Oprah about six times a year. I am lucky enough to call him both friend and my doctor.
Mike spoke at my Strategic Investment Conference last year, telling us that if we don't like the way our bodies are doing, it is ok. We can get a "do-over." Mike is one of the true experts on aging (or anti-aging) and shared how we could all live a lot longer and healthier. It was a great speech.
Just a small catch. Let me ask a favor. Since all I really know…
To continue reading, subscribe for free.
---
Or login below.