That Stubborn Yield Curve
October 27, 2006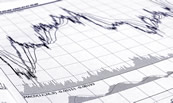 How About That Dow?
An Optimistic Fed
The Economy Slows Down
That Stubborn Yield Curve
Has the Housing Market Bottomed?
Time to Be a Bull
There is an arcane debate going on in economic circles. How fast can the economy grow without inflation becoming a problem? The answer may be, not as fast as we thought. And the answer matters because the people who have their fingers on the interest-rate trigger take this arcane stuff seriously. How you answer the question also has implications for the unemployment rate. Yes, there are people who worry about it getting too low. Plus, we look at the Dow. The Dow may be telling us more about how indexes are constructed than about how the economy and the market are really doing. All that, some thoughts on the housing data, and more as we ponder the question, "Is it really different this time?"
But first, one of the really great investment conferences every year is the annual New Orleans Investment Conference. This year it is November 15-19. Originally started by the late Jim Blanchard, the conference has a strong gold contingent, but has expanded to cover a wide range of themes. Last year, the conference had to be rescheduled because of Katrina, but this year it is back and looks to be better than ever.
In addition to yours truly, they have lined up Steve Forbes, Jim Rogers, Marc Faber, Dennis Gartman, and Newt Gingrich, plus scores of other well-known speakers, workshops, and private sessions. If you register before November I, you can save $200 on the full price and half off for a friend or spouse.
In conjunction with my friends at Altegris Investments, we will be hosting a dinner for clients and prospects. If you are an accredited investor and would like to attend the dinner, please respond to mauldin@2000wave.com (not my private email address!). Click on the link below for more information about the conference. (You have to use this link to get the special rate.)
http://www.jeffersoncompanies.com/affiliate/affiliate_process.php?icode=confreg&acode=JM
How About That Dow?
…
To continue reading, subscribe for free.
---
Or login below.