The Endgame For Mutual Funds
July 30, 2004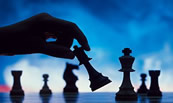 The Endgame For Mutual Funds
The Best Place To Be Until Now
The ETF Revolution
A Few Extra Thoughts on Mutual Funds
This week we are going to look at one aspect of the future of investing. A few weeks ago, I was with good friend Doug Fabian in LA. I spent a session or two on his weekend radio show and then we went out to dinner. Not surprisingly, we began to compare notes on investing. While I generally spend my time focused on the hedge fund world, Doug is a true expert on mutual funds.
I wrote in my book that I think the day will come when hedge funds will be available to the public and as an industry will be as large as or larger than mutual funds. Doug, however, looks at a different end of the investing spectrum. He thinks the world of mutual funds will shrink for entirely different reasons. I found his thinking quite interesting and asked him to do an article so I could share it with you while I am out on vacation. I will be back next week, but I am glad to be able to share these thoughts from Doug.
The Endgame For Mutual Funds
By Doug Fabian, Editor, Successful Investing
"The Britain that is going to be forged in the white heat of this revolution will be no place for restrictive practices or outdated methods on either side of industry."
---Prime Minister Harold Wilson
History is replete with examples of good ideas that have outlived their usefulness. For example, the horse and buggy, the homing pigeon and the hourglass are…
To continue reading, subscribe for free.
---
Or login below.