The Fat Lady Hasn't Sung
September 8, 2006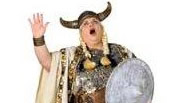 The Fat Lady Hasn't Sung
A New Measure of Inflation
The Money Supply Is Contracting
A Warning for Politicians
The Japanese Current Account Balance Is Again Shrinking
Consumer Spending Likely to Slow
New York and A Letter from a Reader
"The opera ain't over 'til the fat lady sings." And speech after speech by members of the Federal Reserve over the past few weeks suggest that the fat lady is still waiting offstage, not sure of her cue. Today we look at a thoughtful speech given last night to a private gathering by Richard Fisher, President of the Federal Reserve Bank of Dallas. We then look at a few worrisome charts on global liquidity and inflation and some more data on housing.
But first, I want to welcome all the new readers. There has been a noticeable upsurge in new subscribers to the letter lately, possibly caused by the fact that more people are forwarding the letter to friends. If you do get this letter as a forward and you would like to join my 1,000,000 closest friends and get your own free copy each week, as well as my Outside the Box, where I feature the work of another writer, often with a different opinion than mine, you can go to www.frontlinethoughts.com and subscribe by simply entering your email address at the website. We don't ask for any other information or need a secret handshake. I like to keep it simple.
Daughter and business partner Tiffani spent a few days this week reviewing readers' comments from the past few months. She wrote them saying she loves that I enjoy researching and writing; and if they did, too, she asked them to refer the letter to their friends and colleagues.
I have copied a reply back to her from David R., a long-time reader, at the end of this week's letter. If you want to know why I work so hard and send out this letter for free each week, this letter is one of the reasons. Feedback (both positive and negative) like this keeps me going.
Tiffani asked me to ask you to take a few moments and use the link…
To continue reading, subscribe for free.
---
Or login below.