The Panic of 2007
August 17, 2007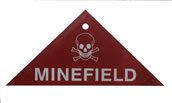 Muddle Through or End of the World?
An Alphabet Soup of Credit
Turning Nuclear Waste Into Gold (and Back Again!)
Mrs. Watanabe and the Hedge Fund Connection
The Rating Agency Blame Game
Where Do We Go From Here?
Hedge Funds to the Rescue!
Warren Buffett Needs to Take Over Moody's
Will a Fed Rate Cut Make a Difference?
Vacation, Europe, and Reading
End of the World or Muddle Through? This week I try to explain in simple terms the very complicated story of how we went from some bad mortgage loan practices in the US to the point of world credit markets freezing up. There is a connection between the retirement plans of Mr. and Mrs. Watanabe in Japan and the subprime problems of Mr. and Mrs. Smith in California. We find the relationship between European banks and problematic hedge funds. And finally, we try and see how we get out of this mess. Oddly, I think it is hedge funds (and maybe Warren Buffett) to the rescue, but not in the way you would think. It is a lot to cover, so let's jump right in. (And there are a lot of charts, so while this will print out long, it is only a little longer than the usual in word length.)
But first, since this letter is likely to be forwarded a lot, if you get this and would like your own free weekly subscription, you can go to www.2000wave.com and simply put in your email address. You can be one of my 1,000,000 closest friends who get this letter for free. We will send my Thoughts from the Frontline to you each Saturday morning, along with my Outside the Box , which features the writing of other analysts and comes out on Tuesday.
To say the credit markets are frozen is an understatement. Talking to any number of people who have been in the markets for decades, this is the worst in their memory. Ironically, it is the 100-year anniversary of the Panic of 1907, when one banker (J. P. Morgan) stepped in and provided liquidity to the markets. The central banks of the world are providing liquidity; but as we will see, it is not mere liquidity that is needed.
You cannot explain the problems with just one or two items. A perfect storm of this sort takes a number of factors all coming together to work its mischief. Bad mortgage underwriting practices, bad rating agency practices, a destruction of confidence, excessive leverage and then the withdrawal of that leverage, the need for yield, greed, and complacency which then in a Minsky moment (explained below) becomes paralyzing fear - all play their part.
…
To continue reading, subscribe for free.
---
Or login below.