The Possibility of a Recession
July 14, 2006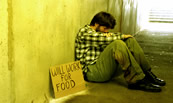 The Return of Stagflation
An Iranian Miscalculation
As the Fed Turns
The Possibility of a Recession
Leading Indicators Point to Employment Slowdown
Boston, Maine, and Fly Fishing
The economy seems to be slowing. Will this be a mid-cycle slowdown as it has been the last two decades or will it evolve into a recession? In either event, does it presage a bear market in equities? Or is this just another oversold buying opportunity, a gift courtesy of panic selling because of the Israeli-Lebanon situation? If you follow the markets with any sense of history, we do in fact live in interesting times.
But before we jump into our main topics, let's turn our eyes to Israel and Lebanon.
This week's events have made it clear why as investors you need to be able to get a handle on world events. My single best source for commentary on geopolitics is George Friedman and Stratfor.com. ABC News recently said they are able to predict world-changing events in ways that no one else can. They are consistently ahead of the curve with their thoughtful analysis of events all over the world. I caught up with George this afternoon and discussed the situation with him.
An Iranian Miscalculation
In his view, for a variety of reasons, Iran has allowed their client terrorists, Hezbollah, to provoke Israel into an attack. They have calculated that this will tie up Israel in much the same way that the US is mired down in Iraq and limit the options of the US and Europe in negotiating with Iran over their desired nuclear abilities. They are willing to give up the headquarters…
To continue reading, subscribe for free.
---
Or login below.