The Singularity Is Near
September 23, 2005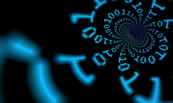 The Singularity Is Near
Central Banks Get High on the Dollar
America is High on Dopamine
One Grain at a Time
The Accelerating Pace of Change
Toronto, Houston and London
This week, after a few brief thoughts on central bank buying of the dollar, and a very interesting observation about dopamine addiction in the US from Jim Williams (this you absolutely must read!), we will start what will be a 2-3 week foray into the future. I am going to use Ray Kurzweil's new book "The Singularity is Near " as the launching point for our discussion. We are going to peer over the next few valleys and look into where technology is taking us over the next 20-30 years. For some of you, this will be profoundly uncomfortable, for others very exciting and some of you will wonder if I have taken leave of my senses.
But first, there are those dollar bears who just keep wondering when will the dollar crash? The answer, of course, is when people stop buying it. Fairly straight-forward proposition. And we have long known that central banks have been major buyers of the dollar. But last year, rumors began to circulate that central banks were diversifying away from the dollar, especially as the dollar began to drop. But then it has come back. What happened? It looks like the rumors of foreign central banks buying fewer dollars were just that - rumors. I got both these notes today from independent sources. Comments come after these quotations. First, Dennis Gartman brings us this note:
Central Banks Get High on the Dollar
"Turning to another concern, the IMF has just issued a report proving that the position that the dollar bears have staked out that the world's central banks have been diversifying away from the US dollar was and is false. They may have been doing so back in '04, but they've clearly not been doing so this year. Our friend, Mr. Stephen Jen, of Morgan Stanley,…
To continue reading, subscribe for free.
---
Or login below.