Pensar lo Inimaginable
January 15, 2011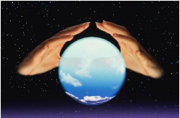 La semana pasada, en la primera parte de mi pronóstico, sugerí que el 2011 sería mejor que una Inestabilidad Económica, con un crecimiento del PIB superior al 2,5%. El crecimiento del PIB a nivel mundial debería ser aún mejor. Esta semana vemos los que, en mi opinión, son verdaderos riesgos negativos para mi predicción. Por extraño que parezca, los riesgos no están en los EE.UU., sino al otro lado de nuestros dos océanos, en Europa y en China. Además, veremos algunos temas más, en el supuesto de que tengamos espacio (el último discurso de Bernanke pide comentarios a gritos).
Dos temas internos. Primero, volveré a organizar, junto con mis socios de Altegris Investments, nuestra 8va Conferencia Anual de Inversiones Estratégicas en la Jolla, del 28 al 30 de abril. Reserven la fecha. La conferencia es cada año mejor. Tenemos una lista de oradores tan sólida como cualquier otra del país. Avisaré cuando comencemos a tomar las reservas. Siempre se venden todas las entradas, por lo que les sugiero no dejarlo para más adelante.
Segundo, entre la terminación de mi libro y las vacaciones, durante estos últimos meses estuve bastante tranquilo con respecto a mis Conversaciones con John Mauldin, pero ya va a haber novedades. Dentro de algunas semanas haré conversaciones con David Rosenberg, Lacy Hunt (su informe trimestral será el próximo Outside the Box), George Friedman de Stratfor; y John Burns y Rick Sharga, para enterarnos de las últimas novedades sobre los mercados inmobiliarios; y estoy preparando otras Conversaciones muy interesantes para que los abonados reciban más de lo que vale su dinero. Ahora, pasemos a la carta.
La Fed tiene dos mandatos: mantener los precios estables y crear un clima económico de desempleo bajo. Estoy seguro de que no fui el único que escuchó la entrevista de Steve Liesman a Ben Bernanke esta semana, y que sacudió la cabeza al ver el sesgo optimista que nos daba. Primero, preparemos el terreno.
En un documento con Alan Binder de comienzos de la década pasada,…
To continue reading, subscribe for free.
---
Or login below.