Those Clever Chinese
July 22, 2005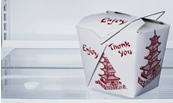 Those Clever Chinese
Paris, London and Ouzilly
Last week I said that for this week's letter we would look at the US trade deficit and China, and in particular the possible revaluation of the currency and its effect upon the trade deficit. China obliged by revaluing the yuan (Renminbi). This is both more, and less, than it seems. There is a lot to cover, so let's jump right in.
Let's first look at what China did. They allowed the yuan to rise by 2%, with a daily 0.3% trading band based on the price of the previous day. While in theory this could allow for a significant price increase over a period of several months, in practice it is unlikely to do so. Allowing the yuan to rise too rapidly would be highly destabilizing to the Chinese economy. You can take it to the bank, even an undercapitalized Chinese one, that the Chinese government will do everything in its power to maintain stability.
Further, instead of pegging the yuan to the dollar, it is now going to be pegged to a basket of currencies. Because it is a basket reference rate, it will be possible for the yuan to both rise and fall against the dollar. Can you imagine the consternation of Congress if the dollar rises against the yuan? Let's look at how that could happen.
"The basket is likely to be heavily dominated…
To continue reading, subscribe for free.
---
Or login below.