Time to Call an Audible
September 2, 2005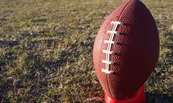 Greenspan: Time to Call an Audible
1,000,000 Temporarily Lost Jobs
$100 Billion Here, $100 Billion There
Time Inconsistency and the Greenspan Put
To the Moon, Alan?
Palo Alto, San Diego, Toronto, Houston and Europe
Nearly all eyes are on the terrible devastation caused by Katrina, and rightly so. I can do little to add to the amount of news you already doubtlessly have, but in today's letter we will look at some of the economic implications from this tragedy, as well as how they fit into the larger picture of what is already unfolding, and specifically Federal Reserve policy. We will look at a lot of individual items up close, and then see if we can then step back and see if we can make some sense of them.
One of my favorite moments in Dallas Cowboy football was when Hall of Fame quarterback Roger (the Dodger) Staubach would come up to the line, see the problems in front of him, and call an audible. (For foreign readers, that means he changed the play at the last second, shouting out a code for a new play.) Let's see if I can make a case where Fed quarterback Greenspan needs to come to the next Fed meeting and call an audible.
First, let's look at the background before Katrina. First and foremost, Katrina struck when oil was already $65 a barrel and gas was within shouting distance of $3 in the US. (To put this in context, most of the developed world thinks $3 a gallon gas is ridiculously cheap.) Natural gas was already above $11. When winter comes, that $11 gas is going to cause as much pain in parts of the country as…
To continue reading, subscribe for free.
---
Or login below.