Incertidumbre y Riesgo en el Suicide Pool
September 29, 2012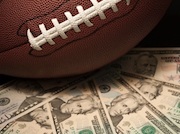 "Por conocimiento "incierto"; y voy a explicarme, no pretendo simplemente diferenciar lo que se conoce con certidumbre de lo que es solo probable. El juego de la ruleta no está sujeto, en este sentido, a la incertidumbre; tampoco la perspectiva de que se emita un bono de la Victoria. O, la expectativa de vida es solo ligeramente incierta. Incluso el clima es moderadamente incierto. El sentido en que uso el término es el mismo que cuando digo que la perspectiva de una guerra en Europa es incierta, o que lo es el precio del cobre y la tasa de interés dentro de veinte años, o la obsolescencia de una invención nueva, o la posición de quienes ostenten un patrimonio privado en el sistema social en 1970. Acerca de estas cosas no hay bases científicas sobre las que pueda establecerse una probabilidad calculable".
-John Maynard Keynes, The General Theory of Employment (La teoría general del Empleo), 1937
"... hay cosas conocidas; sabemos que hay cosas que sabemos. Hay incógnitas conocidas; es decir que ahora sabemos que hay cosas que desconocemos. Pero también hay incógnitas desconocidas – hay cosas que no sabemos que desconocemos".
-Donald Rumsfeld, Secretario of Defensa, 2002
"Hay cuatro tipos de hombre:
1. Uno que sabe, y sabe que sabe… Su caballo de la sabiduría llegará hasta el cielo.
2. Uno que sabe, pero no sabe que sabe… Está profundamente dormido ¡Hay que despertarlo !
3. Uno que no sabe, pero sabe que no sabe… Al final, su mula renga lo llevará a casa.
4. El que no sabe y no sabe que no sabe… ¡Estará eternamente perdido en su inconsciencia sin remedio!"
En los últimos 80 años hemos creado modelos de riesgo cada vez más sofisticados en el mundo de la economía y las inversiones. Con cada herramienta nueva que creamos para medir el riesgo pensamos que, de alguna manera, hemos adquirido un mayor control sobre nuestro futuro. Paradójicamente, parece que creemos que cuanto más comprendemos el riesgo, más podemos controlar nuestra exposición a él. Cuanto más construyamos modelos elaborados, y veamos relaciones entre los eventos y…
To continue reading, subscribe for free.
---
Or login below.