Why Bother With Bonds?
March 28, 2009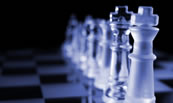 Why Bother With Bonds?
So Then, Bonds for the Long Run?
P/E Ratios at 200? Really?
Mark-to-Market Slip Slides Away
Housing Sales Improve? Not Hardly
La Jolla, Copenhagen, London, etc.
Investors, we are told, demand a risk premium for investing in stocks rather than bonds. Without that extra return, why invest in risky stocks if you can get guaranteed returns in bonds? This week we look at a brilliantly done paper examining whether or not investors have gotten better returns from stocks over the really long run and not just the last ten years, when stocks have wandered in the wilderness. This will not sit well with the buy and hope crowd, but the data is what the data is. Then we look at how bulls are spinning bad news into good and, if we have time, look at how you should analyze GDP numbers. Are we really down 6%? (Short answer: no.) It should make for a very interesting letter.
And for the last time, let me remind you of the Richard Russell Tribute Dinner this Saturday, April 4 in San Diego. We have had over 400 of Richard's fans (I guess you could say we are all groupies) sign up. A significant number of my fellow writers and publishers have committed to attend. It is going to be an investment-writer, Richard-reader, star-studded event. You are going to be able to rub shoulders with some very famous analysts and writers. If you are a fellow writer, you should make plans to attend or send me a note that I can put in the tribute book we are preparing for Richard. And feel free to mention this event in your letter as well. We want to make this night a special event for Richard and his family of readers and friends. So, if you haven't, go ahead and log on to https://www.johnmauldin.com/russell-tribute.html and sign up today. The room will be full, so don't procrastinate. I wouldn't want any of you to miss out on this tribute. I look forward to sharing the evening with all of you. I am really looking forward to that evening.
Why Bother With Bonds?
If stocks outperform bonds by as much as 5% over the long run then, for our truly long-term money, why should we bother with bonds? Why not just ignore the volatility and collect the increased risk premium from stocks? That is the message of those who believe in "Stocks for the Long Run" and also from those who want you to invest in their long-only mutual fund or managed account program.…
To continue reading, subscribe for free.
---
Or login below.