Greatest Moral Hazard, Says Paul McCulley, Is Austerity Here And Now
October 4, 2011
The last Thoughts from the Frontline featured an interview of me by Kate Welling. I promised another interview she did with my friend Paul McCulley, who (warning) is a consummate Keynesian. For him (paraphrasing closely), prescribing austerity for the US is like putting an anexoric patient on a diet. While Paul and I are very good friends, we do not agree on what to do about the current morass. But this is Outside the Box, and the point is to have views that I don't agree with. And Paul is nothing if not an articulate proponent of the neo-Keynesian view. The original publication of his interview in Kate's letter drew some very pointed comments. Right up the OTB's alley.
Kate Welling is simply the best at doing interviews and teasing out controversy, but her work is hard to for the average person to access, as it is now just for institutional clients. I have convinced her to break out of her shell and offer it to the retail world. She is working on the "details," such as price, etc., but in the meantime you can go to

welling.weedenco.com

and click on How to Subscribe (Individual Investors) and put in your email address and she will get the information back to you. I assume she will offer a free sample or so. Check it out.
And in the interview, Paul talks about what his new "gig" will be after PIMCO. He is working with David Kotok to launch the Global Interdependence Center Global Society of Fellows, a most worthy group and effort, which I heartily applaud. The GIC encourages the expansion of global dialogue and free trade in order to improve cooperation and understanding among nation states, with the goal of reducing international conflicts and improving worldwide living standards. You can learn more at www.interdependence.org.
Tonight I am in Geneva and was hosted by Lord Alex Bridport, founder of one of the largest bond brokerage firms in Europe (if not the largest). I will report back Friday. It is an interesting time to be in the markets. OK, one tidbit. He confirmed that banks (and not just in Europe) are really as bad as they look. And with that note, have a good week!
Your going to be 62 in a few hours analyst,
John Mauldin, Editor
Outside the Box
subscribers@mauldineconomics.com
---
listeningin
Trapped
Greatest Moral Hazard, Says Paul McCulley, Is Austerity Here And Now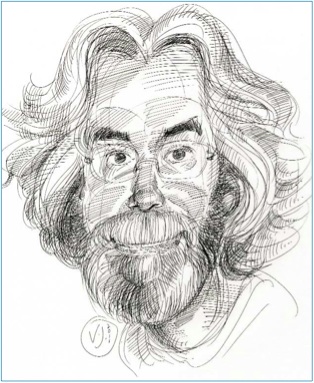 Is Paul McCulleyfeeling liberated by his retirement from Pimco? A mere glance at the accompanying likeness, drawn from a snapshot I took of him at "Kamp Kotok" (Cumberland Advisors' annual Maine economic conference and fishing party) in early August says it all. Not that Paul has ever been one to…
To continue reading, subscribe for free.
---
Or login below.