Obama's Dilemma: U.S. Foreign Policy and Electoral Realities
September 22, 2011
Folks, this piece from STRATFOR has compelled me to focus on the US for one more day before I head off to Europe. You've seen the articles and other insights I send on occasion from George Friedman, my friend and prophetic author of The Next 100 Years and The Next Decade, both bestsellers. Well, this article takes the cake. George is the founder of a geopolitical intelligence company called STRATFOR, whose focus is international affairs. But on the rare occasion when domestic politics and international affairs intersect, it's always a treat to get George's insight.


I don't even want to give away any spoilers here. It's better to let you follow first-hand, as George builds his argument and arrives at a profound final conclusion. Let me just say: In Endgame, as you know, I predict that we will deal with the deficit in a controlled manner, or face disastrous consequences. Here, we learn how the realities of the next 14 months before the presidential election present some potential global consequences of their own.
 

If these occasional samples (which I get special permission from George to send) aren't enough for you, my intelligent readers, I recommend you get full access as a STRATFOR subscriber. OTB readers get a <<steep discount on subscriptions and a free copy of George's latest book>>, which I mentioned above. I suggest you investigate. I read them every day myself.
John Mauldin, Editor
Outside the Box
subscribers@mauldineconomics.com
Are you looking for an edge in our current economic environment?
As an Outside the Box reader, you already benefit from some of the most important financial research John Mauldin receives from his network of elite investors and analysts. Now, you can step these benefits up to a whole new level by looking over John's shoulder. In his premium service, Over my Shoulder, John acts as your personal filter for all of the news and analysis he feels is critical to your investments and money management.
Click here to discover what having access to the best of John's research can mean for your finances today!
---
Obama's Dilemma: U.S. Foreign Policy and Electoral Realities
September 20, 2011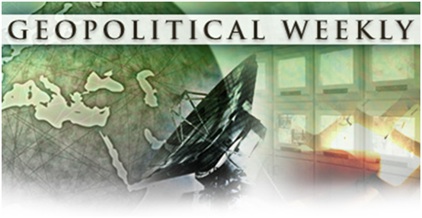 STRATFOR does not normally involve itself in domestic American politics. Our focus is on international affairs, and American politics, like politics everywhere, is a passionate business. The vilification from all sides that follows any mention we make of American politics is both inevitable and unpleasant. Nevertheless, it's our job to chronicle the…
To continue reading, subscribe for free.
---
Or login below.