Stratfor Third Quarter Forecast
July 19, 2012
There are plenty of forecasts out there, but today I send you one you can trust. Stratfor, a geopolitical analysis company, has one of the most rigorous methodologies out there, and their forecasts provide excellent insight into the outcome of world events in the coming quarter.
Europe, Syria, and China are the big three to watch the next three to six months.

But if you are looking for a much longer forecast, Stratfor's founder – and my friend – George Friedman has boldly written one for the entire century. Stratfor is offering a complimentary copy of George's bestseller, The Next 100 Years, to <<OTB readers who subscribe here>>. I highly recommend a subscription to their daily, forward-looking analysis of geopolitics – and the book.


Your near- and long-term analyst,

John Mauldin, Editor
Outside the Box
subscribers@mauldineconomics.com
---
Third Quarter Forecast 2012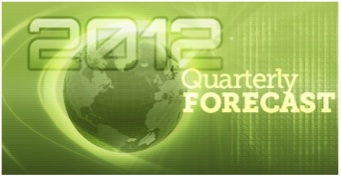 Though this may not be a quarter of dramatic changes, three evolving issues will require particularly close scrutiny: the European crisis, the Syrian conflict and China's political struggle. From Brussels to Damascus to Beijing, hard realities are setting in, threatening to dismantle decadeslong political constructs. Though the biggest cracks in the system will take time to appear, this quarter we will see Europe, Syria and China…
To continue reading, subscribe for free.
---
Or login below.