Caution: Caution Can Kill You
Stay Up to Date!
Simply enter your email below and click SIGN UP!
August 28, 2017
Dear Reader,
One of the most encouraging trends in health care is the emergence of the "Right to Try" movement. This is an effort to change FDA policies that keep dying patients from getting access to investigational drugs. These are drugs that have gone through initial safety studies but not the entire series of clinical trials.
Right to Try enjoys widespread public and bipartisan support. To date, 37 US states have passed Right to Try legislation. These laws are designed to give dying patients access to therapies that could save or extend their lives. Similar legislation is pending in the other 13 states.
I don't find these legislative success stories surprising. People dying of diseases that have no approved treatments have little to lose and much to gain from new but unproven drugs. Most people believe that it is wrong to deny those patients access to investigational drugs and the hope they represent.
This becomes quite clear when people are presented with real case studies. The Right to Try website has many examples of terminal patients stymied in their efforts to get promising new drugs. Those involving children are especially heartbreaking.
Removing Regulatory Hurdles
The Right to Try movement escalated to the federal level in January. Senator Ron Johnson of Wisconsin introduced the Trickett Wendler Right to Try Act of 2017. If passed by the House and enacted, it will create faster processes for getting new therapies to terminal patients. It would also create legal immunities for prescribing doctors and biotech companies. This is important because financially pressed biotechs fear ruinous lawsuits that could come about if a patient does not respond well.
The act passed the Senate unanimously. A House version of the bill is now under consideration. A lot is at stake.
Typically, it takes 10 to 15 years for an investigational drug to surmount the regulatory hurdles required for approval. These barriers were put in place decades ago and do not reflect the ability of modern biotechnologies to predict a new drug's probability of success.
On paper, it's already possible for patients with life-threatening conditions to get permission to try unapproved therapies. This is called "compassionate use." But in practice, the process of getting that permission often takes so long that patients run out of time.
Clearly, the public understands the folly of keeping potential cures from terminally ill patients. President Trump supports the reform and Vice President Pence signed Indiana's Right to Try bill into law in 2015 when he was governor.
I'm hopeful that Right to Try becomes law. It's not the only way to reduce the regulatory burdens that keep Americans from using better drugs though. Another strategy is reciprocity. This allows drugs that are approved by other developed countries to be used in the US.
A bill to that effect was introduced in 2015. An article in the politically moderate magazine, The Atlantic, did a good job of describing reciprocity. The fact that it was sponsored by Ted Cruz during his bid for presidency may have politicized and ultimately hurt the bill. It died in committee, but the concept enjoys support from across the political spectrum.
The Significance of Metformin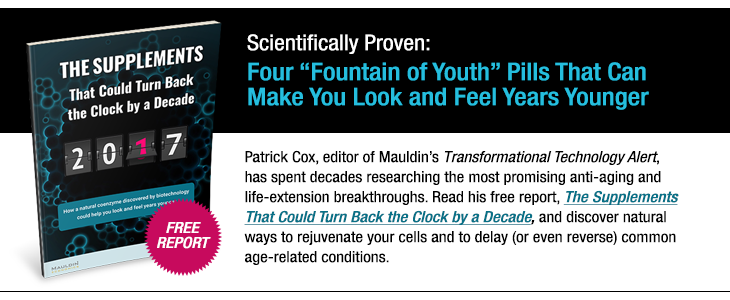 Most Americans seem to be aware that there are effective drugs available only outside the US. Perhaps the most famous example was metformin, which is currently the first-line treatment for type 2 diabetes.
Metformin has been used in the UK since 1958 and was approved by Canada in 1972. But it was not until 1994 that the FDA approved the drug. Privately, many scientists are still angry that the FDA didn't accept decades of UK and Canadian data instead of requiring domestic trials that yielded the same results.
A trial to prove that metformin is an effective anti-aging drug has been okayed by the FDA, though funding is still lacking. Significant evidence supports the premise that metformin helps prevent many age-related diseases. This includes cancers and heart disease.
I think it would be wrong, however, to blame the people inside the FDA. The political consequences of approving a drug that is later found to be dangerous are too great. Until the agency is relieved of that burden, the FDA will err on the side of caution… even if it kills us.
Metformin is relevant for another reason as well. If the TAME trial is funded, it will create a regulatory pathway for anti-aging drugs. Indirectly, it will confirm that aging is a treatable disease. The regulatory landscape will change but so will peoples' attitudes about aging.
More and more people will realize that we are all dying of the terminal disease aging. There are, in fact, remarkable anti-aging drugs in labs now. Some, I believe, are so powerful that they will change the entire healthcare industry.
Unfortunately, there are people who will get sick and die prematurely because those drugs won't be available for 10 to 15 years. These people are being killed by caution.
I believe that even more effective therapies will be developed in the meantime, including some that will reverse biological aging. If you live another 20 years, I'm convinced you'll live another 50 in good health.
Since we're all dying anyway, shouldn't we all have the Right to Try?
Sincerely,



Patrick Cox
Editor, Transformational Technology Alert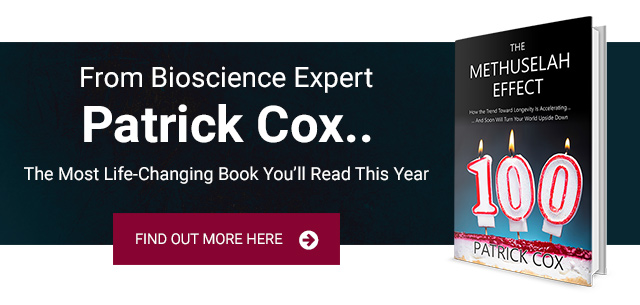 Discuss This
0 comments
We welcome your comments. Please comply with our Community Rules.