Coffee, California, and Weaponized Food Phobias
Stay Up to Date!
Simply enter your email below and click SIGN UP!
April 2, 2018
Dear Reader,
For more than a decade, the scientific evidence supporting coffee's health benefits has been mounting. Coffee consumption has been linked to lower rates of Alzheimer's, liver disease, cardiovascular disease, type 2 diabetes, cancer, and others. Epidemiologically, it's more than obvious that coffee is geroprotective, an anti-aging therapeutic.
As much as any scientific matter can ever be closed, the case for and against coffee is closed—except in California.
I've talked to established scientists who believe that coffee is so efficacious, government should actively encourage and even subsidize its consumption. Don't take their or my word for it, though. Instead, take a few hours and search the scientific journals using Google Scholar. I used the keywords coffee, morbidity, and mortality, but you can also look at coffee and specific health conditions.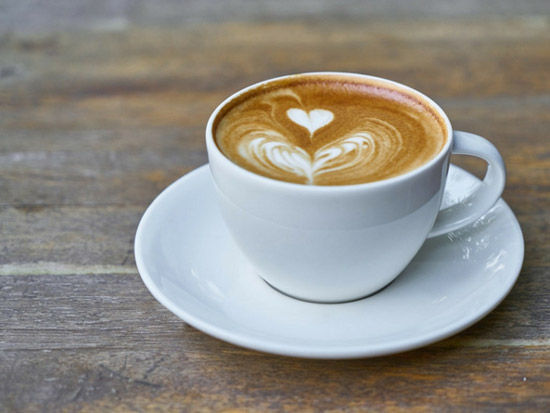 Source: https://www.pexels.com/photo/art-background-beverage-break-414720/
What you will find is thousands of papers bolstering the case that coffee significantly reduces the incidence of all age-related diseases.
In humanitarian terms, that translates into millions of additional years of healthy life, often referred to by researchers as quality-adjusted life years (QALYs) It also means lower personal, family, and government healthcare costs.
On the other hand, last week a judge in California ruled that under the state's Proposition 65, coffee must have a cancer warning label because it contains acrylamide. You choose.
If you're fed up with ads, you should click this one.
Jared Dillian has an important message for you.
Is Acrylamide a Dangerous Carcinogen?
Acrylamide is on the Prop 65 list of compounds that might be carcinogenic. Sure, in high enough doses, acrylamide might be carcinogenic. It is in mice. I shouldn't have to point out, however, that humans are not mice. There are many compounds that are bad for rodents but not people, and vice versa. If that weren't the case, drugs could be approved based on pre-clinical animal trials.
Moreover, many important compounds are beneficial at low doses but detrimental at high doses.
Vitamin D at proper doses is a powerful geroprotector, reducing the incidence of nearly all age-related diseases—but overdosing at 40,000 units a day for months might cause kidney problems. In fact, just about everything we take or eat falls into the category of substances with dose-dependent responses, including water.
So, despite the fact that reasonable levels of acrylamide haven't been shown to be carcinogenic in people, it looks like coffee in the so-called Golden State will bear the stigma of a cancer warning label.
Given the level of craziness and junk food science in popular culture, it's pretty safe to assume that these warnings will lower the consumption of coffee among the scientifically illiterate.
Stigmatizing Coffee Could Make People Sicker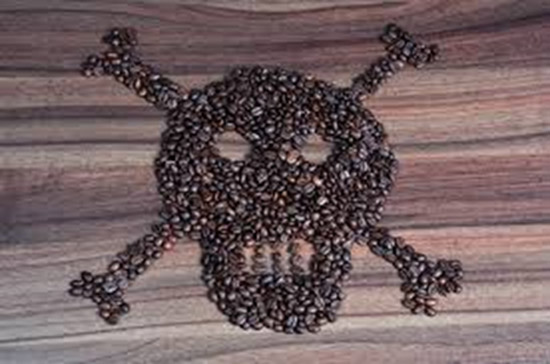 Source: https://pxhere.com/en/photo/1107014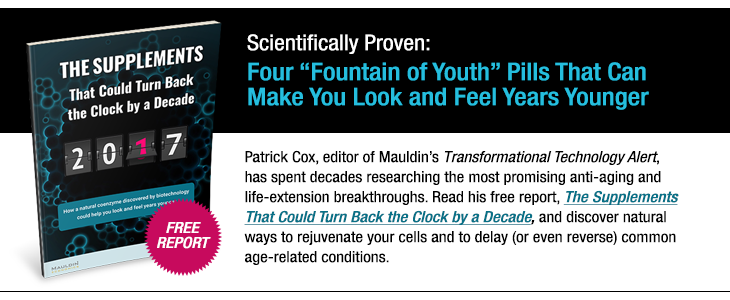 Ironically, we should expect an
increase
in cancer rates if these warning labels are mandated and heeded.
Take a very recent paper published in the European Journal of Epidemiology, which showed that up to five cups of coffee daily lowered the risk of cancer in Swedish women.
And this study isn't an outlier. The WHO's International Agency for Research on Cancer specifically cleared coffee of carcinogenic risks in 2016.
A meta-analysis by Chinese scientists published in Public Health Nutrition agreed that coffee reduces mortality from all causes, including cancers, but has slightly more benefits for women.
Incidentally, meta-analysis is not a single study, which you should always be skeptical about. Rather, it is a scientific summary of the best existing evidence from numerous researchers.
The risk of diseases other than cancers—like diabetes, Alzheimer's, and Parkinson's—also drops with coffee consumption.
Since discouraging coffee consumption will hurt women most, I might have to rethink that whole Harvey Weinstein California patriarchy story. Maybe somebody should start a hashtag about the judicial conspiracy to give women in California diseases.
I also recommend this Japanese study published in the journal Aging titled "Anti-aging effects of coffee." The paper sites numerous studies showing coffee reduces mortality from all causes in Japanese as well as other, genetically diverse population groups.
The paper is particularly interesting to me because it examines coffee's impact on the mTOR gene pathways, the most studied mechanism for reducing rates of age-related disease and increasing healthspans. This information alone convinces me to make sure I get my daily dose.
Prop 65: Another Dark Road Paved with Good Intentions
California wants cancer warning labels on coffee cups.
I'm inclined to mock the presiding judge as an incompetent captive of the food phobia conspiracies that infect California and someone who never took a basic statistics course. However, that may be unfair.
I haven't read the ruling in detail, so the judge may have followed the letter of the law precisely as it was set forth in Proposition 65, which California overwhelmingly passed in 1986. I happened to live in California at the time, and passage of this measure was one reason I left.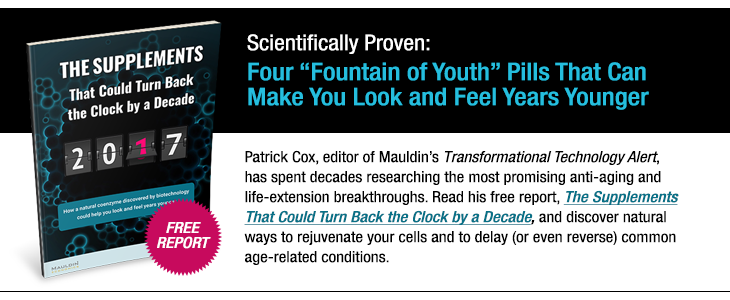 Though Prop 65 was well intentioned, it included language that allows legal firms specializing in such lawsuits to extract settlements from companies that sell products with trace elements of potentially carcinogenic compounds. Critics claim most of the settlements collected under the law go to pay plaintiffs' attorney fees.
Whatever the judge's reasoning, labeling coffee as a cancer risk will discourage consumption of the most effective geroprotector available to the average consumer, other than vitamin D3.
It's also a step backward for biogerontologists who are promoting the concept of geroprotection, or the holistic treatment of aging as a pathology. Instead, it pushes the obsolete disease-focused medical model into every coffee shop in California.
More than any other state, California needs to adopt a 21st-century medical model that prevents age-related diseases rather than treat their symptoms. The state's finances are in shambles, and the 22% of the population who live below the poverty line depend on an already strained Medi-Cal program. By the way, one-third of US welfare recipients live in California.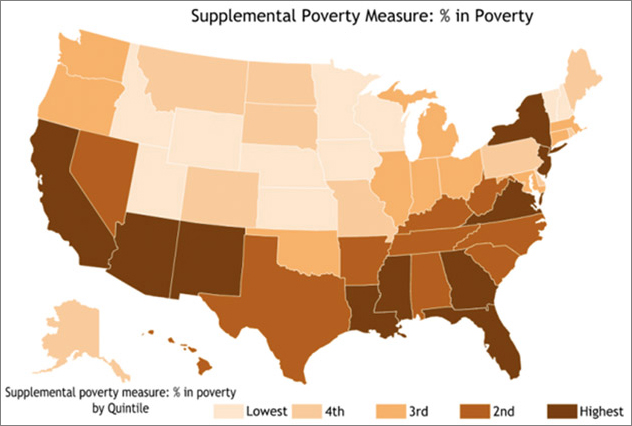 Source: https://mises.org/wire/why-california-has-nations-worst-poverty-rate-1
Even worse, one-third of all Californians admitted to a hospital are either pre-diabetic or have active type 2 diabetes (T2D). That's twice the rate of any other state, and the cost of treating diabetes in California is approaching $30 billion a year, if it hasn't already surpassed that level.
The long-term impact of T2D on California's healthcare costs will be enormous and eventually ruinous. T2D is a precursor to numerous other serious and expensive diseases and presages an explosion in the most expensive of all diseases, Alzheimer's. In fact, some researchers are now calling Alzheimer's disease type 3 diabetes.
California's budget problems are complicated by the overreliance of the state on tax revenues from the narrow tech sector. If Google and Facebook are hit hard by anti-trust action, due to recent revelations of data misuse, California's tax base could be seriously degraded. The new cap on state income tax deductions is already leading to an outflow of taxpayers.
If Coffee Were a Drug, Everyone Would Want It
What can be done?
One answer was revealed in a 10-year study looking at the health effects of coffee on more than 3,000 people. The results, published in the European Journal of Clinical Nutrition, indicate that drinking only a cup and a half of coffee per day lowers the incidence of diabetes by more than half, compared to abstainers.
If coffee were an approved drug, it would be a mega-blockbuster.
It's an entirely natural product that has been used by humans for centuries. The warning labels California mandates for marijuana warn against giving the plant to pets, but they say nothing about the cancer risks associated with smoking the plant.
I admit that I find this entire matter depressing. I'm not exaggerating when I say that, statistically speaking, millions of people will die prematurely if enough of them take these authoritarian labels seriously. How can anybody not be depressed by this sort of scientific obliviousness and government overreach?
So, thoroughly depressed, I poured myself another cup of coffee this morning. Fortunately, there's evidence that moderate levels of coffee reduce depression as well.
I have two bits of advice. First, drink coffee regardless of California's warning labels, but not so much that it interferes with your sleep. Sleep disorders are a risk factor for depression and many other diseases.
Don't ask me how much coffee is optimal, though, because it depends greatly on your genome. The technology that could quickly determine how much java you should be drinking exists now, but it's not yet on the market.
My other advice is to assume that all government science is junk science until proven otherwise.
If you want to be kept in the loop on the best new medical research and the companies that develop innovative treatments, consider subscribing to my premium TransTech Alert service. It consists of a monthly newsletter, weekly updates, and occasional trade alerts. Learn more here.
Sincerely,



Patrick Cox
Editor, Transformational Technology Alert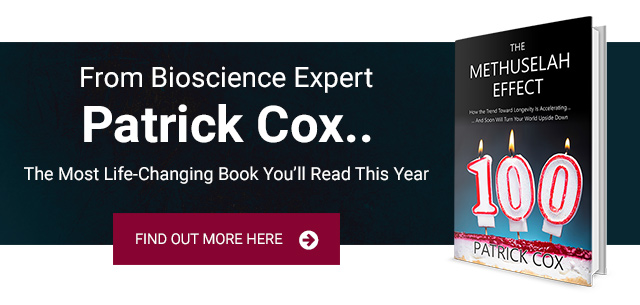 Discuss This
0 comments
We welcome your comments. Please comply with our Community Rules.