More Evidence That Aging Can Be Reversed
Stay Up to Date!
Simply enter your email below and click SIGN UP!
December 19, 2016
Dear Reader,
Two weeks ago, Michael West, PhD, gave a keynote address to the World Stem Cell Summit. In it, West said that he and his collaborators are learning to unlock powers in our genomes to reverse aging and repair even major injuries.
Last week, scientists from the prestigious Salk Institute for Biological Studies presented evidence in the journal Cell that they are on track to doing the same thing.
That there are nearly simultaneous announcements by two respected but independent groups of scientists is momentous. Still, West's presentation garnered almost no attention outside of the scientific community. The Salk Institute generated some media coverage, but not as much as it deserved.
In a more rational world, the conjunction of these two group's announcements would have dominated the news headlines.
Why?
If they're correct, it is the end of the frailty and diseases associated with old age. More dramatically, it's the elimination of maximum life spans (currently about 120 years).
Neither West nor Dr. Juan Carlos Izpisua Belmonte, the lead investigator of the Salk team, have said this as bluntly as I have—but it's entirely understandable that they haven't.
I've been following this field of research for years. I also speak on a regular basis to groups of investors about biotech and usually bring it up. Typically, almost nobody seems to hear what I say.
Part of the problem is that age reversal just seems too good to be true. It's like magic, and magic isn't real. I understand that people are skeptical (though the two events described at the beginning of this article may help change that). Also, very few people are psychologically capable of processing the possibility of ageless individuals and societies.
This is not unique to the layman. Most researchers in biogerontology are focused on geroprotection (anti-aging). This is a modest goal of slowing the aging processes through biochemical and behavioral therapies. It is now generally recognized that we can delay the breakdown of critical biological systems and keep people healthier longer.
From personal experience, I know that many gerontologists working on this goal disclaim radical life extension—efforts to make and keep people biologically young.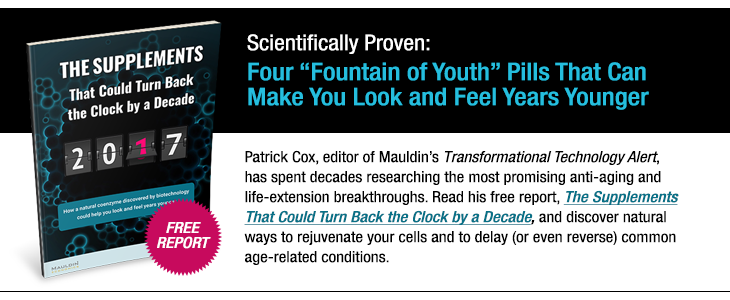 It's understandable; it has taken scientists decades to convince regulators and the public that it makes more sense to prevent diseases than to treat them. Now that they've finally managed to gain some acceptance for that view, few of those scientists want their peers to complicate things by talking about
genetically reversing aging
.
The technology envisioned by West and Belmonte would change the human experience in ways that are nearly unfathomable, and they can expect considerable criticism from all sides.
In theory, however, age reversal is a pretty simple concept. It starts with understanding that the DNA of older humans (adults) has the power to produce biologically young offspring. Now you just have to realize that this ability lies dormant in the genes of nearly every cell in your body.
In the first few months of embryonic development (embryogenesis), a tiny clump of featureless cells turns into all the different parts and systems that make up whole human beings. During that time, the embryo has nearly superhuman regenerative capabilities. If an embryo is damaged, it doesn't scar. It heals entirely, even growing new organs and body parts.
At about two months, a genetic change takes place. At that point, embryonic cells become "adult" cells, though we usually refer to them as fetal cells.
In animals, we already know that it is now possible to restore the remarkable abilities we see in the embryogenesis stage. West and Belmonte are working on making this true for humans as well.
While their specific approaches are slightly different, both scientists aim to accomplish the same thing: reactivate the embryonic abilities hidden in adult genomes to create complex, healthy, and young tissues, limbs, and organs. Both research groups believe, bolstered by considerable evidence, that a simple combination of gene-activating small-molecule drugs could restore embryonic healing powers in adults.
This is the biggest news ever.
Long after the political controversies that journalists obsess over are forgotten, the dawning of age reversal will be remembered. Moreover, those who refuse to ponder the possibility that it will happen may find themselves unprepared for the biggest transformation in the history of mankind.
Sincerely,



Patrick Cox
Editor, Transformational Technology Alert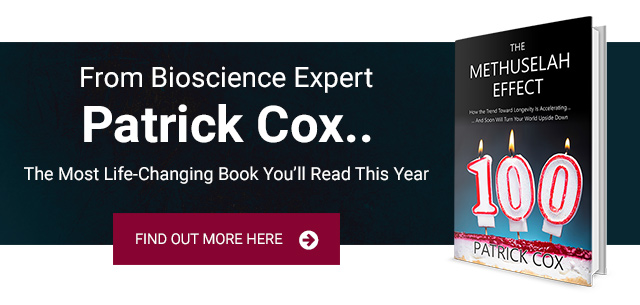 Discuss This
We welcome your comments. Please comply with our Community Rules.