Rapamycin Use Comes out of the Closet
Stay Up to Date!
Simply enter your email below and click SIGN UP!
June 11, 2018
Dear Reader,
Rapa Nui, also known as Easter Island, is a smallish island over 2,100 miles away from the coast of Chile, the closest continental point. It is known mostly for the hundreds of Moai—giant stone statues placed around the island by Polynesian builders—though history will remember it as the source of rapamycin.
Found in the soil of the tropical island, the compound has already changed the way geroscientists think about medicine, but I think the rapamycin revolution is only beginning.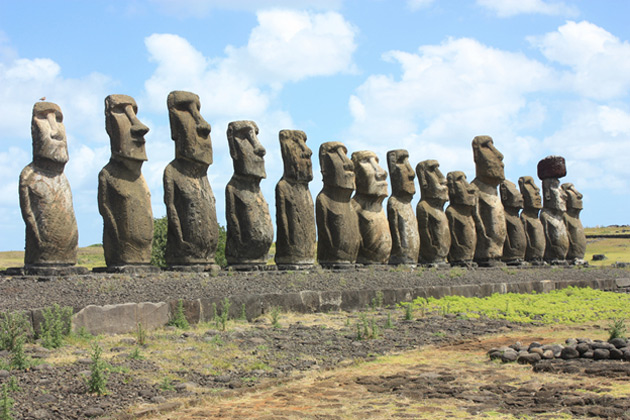 Source: https://www.flickr.com/photos/azwegers/6691281879
The story started in the 1960s when Canadian researchers traveled to the isolated outcrop in the Pacific Ocean to find out why inhabitants were free of tetanus, a frequently fatal bacterial disease typical in the tropics. Scientists in Montreal examined the soil samples and isolated an anti-fungal molecule created by Streptomyces hygroscopicus bacteria.
Initially, researchers focused on rapamycin as a potential drug for treating fungal infections. After they discovered its immunosuppressant properties, rapamycin was approved for the prevention of transplant rejection. Additional research proved that it also had anti-cancer effects, but the most important discovery had to do with aging.
Animals treated with low doses of the compound aged slower and experienced lower rates of disease. Naturally, this led to massive scientific interest and research, which verified that the test animals' health and lifespans improved by about 20%, slightly more for females.
The discovery shook the foundations of medical science, which had always viewed aging as a natural and immutable process.
Another subsequent finding may even more important. Older animals given rapamycin experienced rejuvenation and nearly all the benefits exhibited by younger animals given the drug. For gerontologists, this was a world-changing revelation that hasn't been fully processed yet.
How Does It Work?
While we don't have the whole picture yet, it is generally accepted that rapamycin triggers the same genetic switches activated by calorie restriction (CR). We know that severe calorie restriction with optimal nutrition (CRON) reduces disease rates and probably extends lifespans. Unfortunately, CR is incredibly unpleasant, and only a handful of (probably masochistic) humans can voluntarily live with constant hunger.
Various strategies to replicate CRON's benefits have emerged, including intermittent fasting (IF) and compounds that mimic the biological impacts of fasting. The two most promising over-the-counter compounds are nicotinamide riboside and oxaloacetate. The most promising form of fasting is Valter Longo's fasting mimicking diet (FMD).
I've written about all these topics before and won't repeat myself today. I will, however, answer a reader's question regarding a Brazilian study suggesting that IF may be harmful. In fact, the study didn't address intermittent fasting. It tested a weird variant on rats that were fed only every other day.
There are many reasons we shouldn't extrapolate that study to humans, the most obvious being that to an animal with a rat's rapid metabolism, a day compares to weeks in human time. Regardless, I wouldn't recommend an every-other-day IF for humans because it doesn't approximate the cycles of famine and feast that our ancestors adapted to. Most people who do some form of IF simply limit eating to part of the day or refrain one or two days a week, which is not associated with health risks.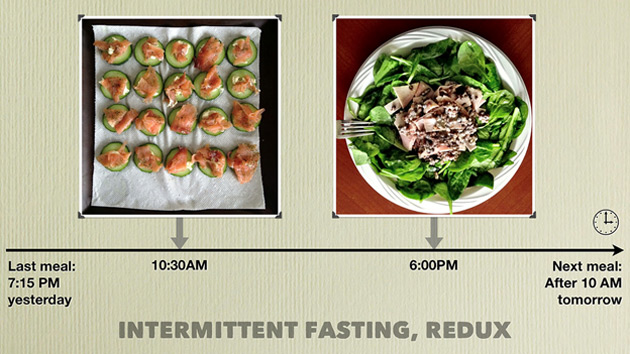 Source: https://www.flickr.com/photos/josecamoessilva/14021472303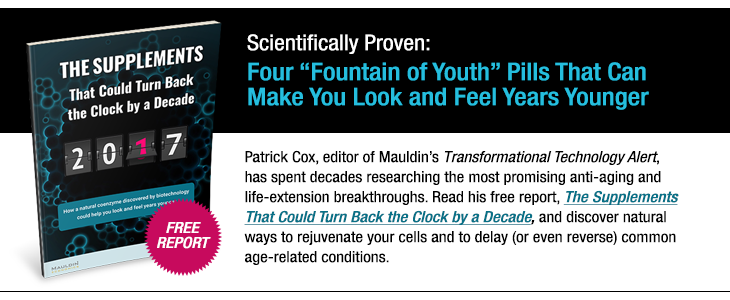 Longo's FMD makes the most sense because five consecutive days of low caloric intake mimics the periods of seasonal hunger that most humans experienced in the past. There is increasing evidence that our species needs cycles of hunger and plenty to slow aging. In fact, Longo has shown that FMD impacts the mTOR (mechanistic target of rapamycin) pathways that are associated with longer healthspans.
With so much evidence regarding rapamycin's positive impacts on health and lifespan, you're probably asking a simple question: Why aren't we all taking it?
The answer is more complicated than you might assume.
What Science "Knows" Gets in the Way
Rapamycin affects both the mTORC1 (mTOR Complex 1) and mTORC2 (mTOR Complex 2) pathways. Suppressing mTORC1 produces health benefits while blocking mTORC2 over the long term causes side effects—notably mouth sores and symptoms of type-2 diabetes.
That's why I've covered several companies working on new forms of rapamycin, known as rapalogs, that have less mTORC2 impact. These drugs would presumably be safer and could be taken through the clinical-trial process for various diseases.
While this is true, it ignores some basic facts. The biggest is that in animal trials, rapamycin has delivered significant health benefits without the side effects.
How is that possible?
The answer, of course, is dose.
Animals receive low doses, unlike those taken by patients who need to prevent transplant rejection. All known drugs have different effects based on dosage—so it makes sense that lower doses of rapamycin means lower risks. Nevertheless, some scientists simply assume that generic rapamycin, known as sirolimus or rapamune, is unsuitable or at least inferior to future hypothetical rapalogs.
Honestly, we don't know if that's true. There's no profit in paying tens of millions to take a generic drug through clinical trials, which would settle the question. Even if current manufacturers cooperated to prove that rapamycin is a breakthrough anti-aging drug, it's unlikely they would ever recoup the costs of the trial. If a market for rapamycin were created, new manufacturers of the generic version would manufacture the drug.
Currently, we're seeing efforts to take metformin, also a generic drug, through the trial process, but it has proven extremely difficult to raise the enormous sums needed to satisfy the FDA's clinical requirements. Until an anti-aging trial is completed, there will be no regulatory roadmap for those who want to develop marketable drugs for aging.
At some point in the future, rapalogs may undergo clinical trials for various age-related diseases, but they will have to be used off-label for anti-aging purposes. That means they probably won't be covered by insurance and will be more expensive than the generic form of rapamycin that is currently available.
Dogs First, Humans Next?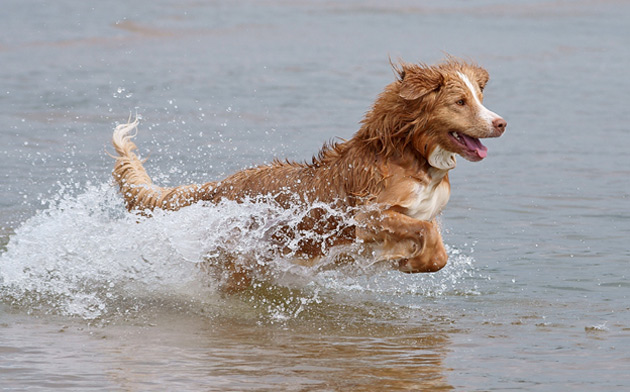 Source: https://en.wikipedia.org/wiki/Water_dog#/media/File:Viljo_koirarannalla_18-edit2.jpg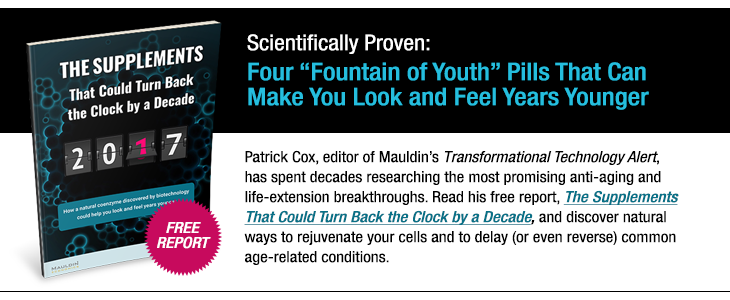 This is enormously frustrating, but it is the reality of our healthcare system. For years, I've heard whispers that scientists and researchers are using low-dose rapamycin for anti-aging purposes. I've also heard rumors that some are dosing their pets to keep them alive and healthy longer. In fact, the
University of Washington's Dog Aging Project
is putting together a network of clinicians and scientists to carry out rapamycin research in pets.
I've spoken with a number of well-known geroscientists about the Dog Aging Project. They all support it and believe it will help create public support for anti-aging medicine. Animal trials are less expensive than human trials, but they will still take years to complete.
If we all play by the rules, we can expect to see rapamycin trials in dogs, which would take at least three to five years. They would be followed by human trials of a rapalogs that would probably take as long.
Of course, the problem is that a lot of people don't have that much time. If we wait until the government approves the drug for aging, a lot of people who could have been rejuvenated by rapamycin will have died.
Ironically, rapamycin therapy is legal, though not approved. This is because the FDA allows drugs approved for any indication to be used "off-label" for other uses. In fact, many drugs are used more for off-label than approved uses, and the practice is recognized by the FDA.
Though off-label rapamycin use has been going on for some time, few people have been willing to talk about it. Generally, the users have been scientists, doctors, and veterinarians who could extrapolate animal trials to determine optimal human dosages. Patients who lacked expertise and a medical license were out of luck.
That seems to be changing. Right after Congress passed the Right to Try legislation to help dying patients get access to experimental drugs, a reader contacted me to say that he's started rapamycin therapy through a doctor in New York.
Doctors Swimming Against the Stream
I spoke at length with that physician, Alan Green, M.D., and was impressed by his knowledge and motives. Doctor Green retired from his medical practice while in his sixties but started to research aging when he began to lose strength and stamina in his seventies.
He focused on rapamycin and studied its pharmacokinetics and dosing. Eventually, he began taking the drug himself and reports the same sort of rejuvenation we've seen in animal studies. His health improved to such an extent, he decided to reopen his practice so that he could help others familiar with the science of rapamycin get access to the supervised therapy.
Green now has more than 90 patients who have tracked him down through his website, which contains a plethora of critical information about rapamycin. His office is in Little Neck, New York, and state law requires that he personally see patients before he can write prescriptions for them. Some of his patients have traveled from New Zealand, Sweden, and Canada for appointments.
Green is clearly not in it for the money. He charges a typical consultation fee, which he describes as expensive because it's not covered by insurance. He prescribes generic rapamycin, which is relatively inexpensive at Walmart with the use of a GoodRx coupon. On a monthly basis, the cost of therapy ranges from about $60 to $150 depending on the patient's age, weight, and medical condition.
Green reports no serious side effects at low doses comparable to those used in animal studies, meaning 3–6 mg per week. He told me the exception was patients who drank a lot of grapefruit juice, which is known to slow metabolism of rapamycin. The key to proper dosing, Green says, is to give enough of the drug in a period to affect mTORC1 without provoking increased mTORC2 activity. Many of the papers he has used to design his therapies are on his website.
I think Dr. Green's rapidly growing business is an indicator of changing attitudes, helped along by the media's increasing interest in rapamycin. A good example is this CNN story published last year: "This pill could make your dog (and maybe you) live longer."
Green is only one doctor, and most people outside of New York City won't be able to see him. However, I think he represents a trend. I wrote about him a few weeks ago in my financial newsletter and a few days later got a call from a doctor friend here in Florida. He studied Green's website and was so impressed that he's thinking about switching his medical practice to rapamycin and anti-aging therapies.
I talked with him about even more effective healthspan extension therapies that will be coming to market in the next years. The dilemma, of course, is that a lot of people won't live long enough to take advantage of more effective therapies unless they slow aging now. My friend wants to help people live longer, with lower healthcare costs, in the meantime.
I'm not a doctor, of course, so you shouldn't take or avoid rapamycin based on my opinions. Even when taking drugs for specifically approved purposes, my attitude is: Caveat mTOR.
Sincerely,



Patrick Cox
Editor, Transformational Technology Alert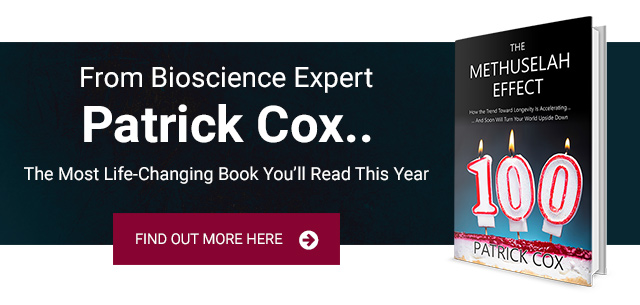 Discuss This
0 comments
We welcome your comments. Please comply with our Community Rules.