The Game of Science
Stay Up to Date!
Simply enter your email below and click SIGN UP!
April 3, 2017
Dear Reader,
Fogy, geezer, dotard, and fossil are just a few of the epithets aimed at older people who are assumed to be out of touch with the new. But the fact is, we're all getting old. People who once looked down on the wrinkled and greying are enduring, in turn, the stigma of age.
When I was younger, contempt for older people struck me as particularly foolish since we're all on the path to joining that group. But now that I'm older, I recognize there's some truth in the clichés.
I've always been irritated, for example, that people of all ages seem to believe that the greatest popular music ever created emerged before they reached their mid-twenties. Adults who were once told that the Beatles were junk compared to Glenn Miller or Nat King Cole are now telling young people a contemporary equivalent.
Society Is Aging
In my book, The Methuselah Effect, I wrote a little bit about the serious policy consequences of societal aging. The mean and median age of the human race is rising for two simple reasons: People are living longer while birth rates are falling.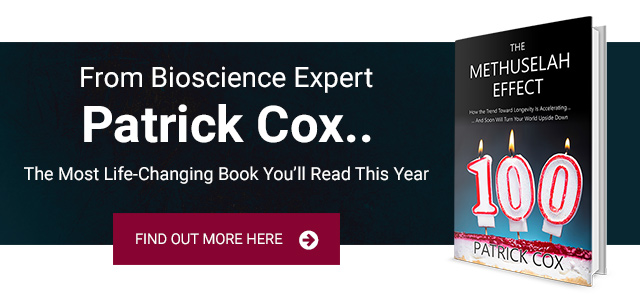 Many of the most developed countries like Spain, Greece, and Japan have shrinking populations. The world fertility rate is only slightly below replacement rate now, but it will continue to fall.
The upside of this trend is that you can stop worrying about overpopulation. In truth, you never should have worried in the first place. Demographers in the 1940s predicted exactly what we are experiencing now and explained why. Unfortunately, the media, academia, governments, and world organizations like the UN couldn't follow the math.
So this is what will happen. World population will grow for a while because people are taking longer to die. Ultimately, however, they do die, so the number of births will determine total population. By the end of this century, global population will head downward and continue that course for as long as we can see. A major lengthening of life spans could increase total population somewhat but there will be no catastrophe.
Incidentally, I mourn the passing of Swedish doctor and statistician Hans Rosling, who did the best job of explaining why you should stop worrying about population. One of my favorite presentations by Rosling was done with his son Ola. In this video, Rosling demonstrates how much progress the world has made in just the last few decades (while also calling out the undereducated media).
The Unique Challenges of the Aging Demographic
While so-called experts are starting to accept that population growth is reversing, no one seems to be thinking about what this change means. Demographically, this new population will be the oldest in history. Click through to this animation of UN projections to see just how radically median ages have and will change.
In fact, this change has already begun. Median age in the US has increased by 10 years since the late 1960s. Asia is greying even faster. Some researchers are beginning to understand the economic problems caused by aging. The example of Japan is helping. I believe this challenge will be solved via biotechnologies, but that doesn't change the coming older demographics.
I'm curious about the cultural and economic changes that will come with much greyer societies. An older society, for example, will probably have less violent crime because that has always been the domain of young men.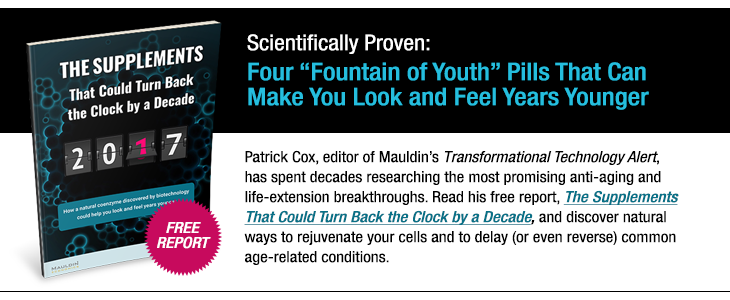 Fewer young men might also translate into less international conflict because a country cannot sacrifice young men to war without destroying its future birth rate and economic health. Robotics might change this equation, but we don't yet know to what degree.
On the other hand, young risk takers tend to staff innovation startups, which are the source of all net growth in employment. Older workers, who have more family obligations and less time to recover if a startup fails, are more risk-averse. A similar dynamic is apparent in the arts, especially music.
Young people are always the first to accept innovation and adapt to new technologies. With fewer young people to drive technological change, I wonder if older societies will be less robust and more traditional.
Business will be forced to address new markets as the "key demographic" sought by advertisers (affluent eighteen- to thirty-four-year-olds) dwindles in size compared to older consumers. All financial sectors will be affected.
Views on Video Gaming
Already, I think we're seeing the demographic shift starting to happen. I was particularly startled recently to learn that the World Health Organization is contemplating the creation of a new addiction known as gaming disorder. If this happens, it means that young people who play a lot of video games may be categorized as having a psychiatric condition comparable to drug addiction or alcoholism.
Dr. Christopher J. Ferguson of the Department of Psychology at Stetson University has refuted the junk science behind this move in various forums, including The New York Times. I won't plagiarize his article other than to stress this point: those who play video games for less time than many people watch television could be saddled with the diagnosis of a mental illness.
Unlike passive television viewing, first-person shooter video gaming has been shown to enhance various aspects of cognition (including problem solving and decision making). Young women and girls seem to derive particular benefit. The reason is that these types of games increase rotational abilities that contribute to success in math and other STEM disciplines. Video games are also being used therapeutically to counter dementia and cognitive decline in older patients.
I suspect that attacks on gamers and gaming are more about generational tensions caused by the changing demographics. It's certainly not about science because most older people would be better off if they turned off their televisions and picked up a game controller. Gaming is not only healthier from a cognitive perspective, it's a more interesting and interactive art form.
Gaming is already bigger than the movie and music industries combined. It's also pushing the boundaries of art into realms of cognitive fitness. I hope this absurd move by the WHO is not a sign of life in the new old world.
Sincerely,



Patrick Cox
Editor, Transformational Technology Alert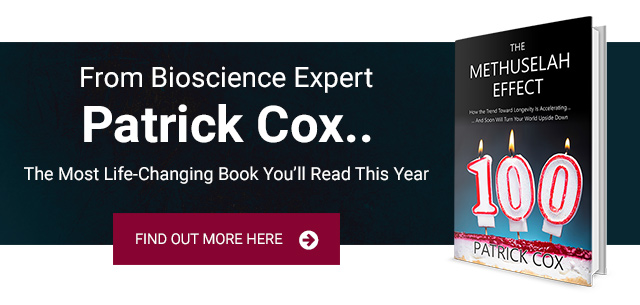 Discuss This
We welcome your comments. Please comply with our Community Rules.