The Tools of JFK and Reagan Probably Won't Work for Trump
Stay Up to Date!
Simply enter your email below and click SIGN UP!
November 14, 2016
Dear Reader,
The presidential campaign made one fact very clear. Most of the media and public aren't focused on economic growth. They fail to see that in the end, it doesn't matter what a candidate's policy priorities are. Growth powers and funds everything else. Just take a look at the enormous federal deficit and you'll see that economic health keeps taking a back seat to short-term goals.
Yes, John Maynard Keynes made a case for using debt to stimulate the economy. But he never said anything about permanent deficits. And that is our current practice. The result is that taxpayers' options will be curtailed in the future because they'll have to pay for current spending as well as their own.
Worse, money that would have gone into investments will be used to pay down debt. The result is less job creation, less innovation, and a stagnant economy.
The first impulse of many politicians when looking at the debt is to raise taxes. But that entails taking capital from the private sector, which reduces investment and economic growth.
Presidents Kennedy and Reagan took a different approach. They fixed stagnant economies by lowering taxes and reducing economic barriers to growth.
JFK and Reagan didn't have Trump's big problem
Trump knows this and has brought top deficit hawk policy experts into his Administration from the Heritage Foundation. Heritage estimates that Social Security will be insolvent in 2033 but could fail by 2024. And that would begin a cascade of crises, each worse than the last. A lot of people stand to lose a lot of money.
Trump has said that he will keep the promises the US has made to the aged. His team intends to do that by duplicating the economic miracles of JFK and Reagan. But I'm not convinced that it will work. Tax cuts and deregulation may not be enough to prevent a major systems failure. Why? The US faces a new challenge that it has never had to deal with before.
I'm not talking about a $20 trillion debt or even the staggering $200 trillion in unfunded entitlements. I'm talking about the demographic transition. Americans are living longer than ever before, and births are below replacement rate. The result is a decrepit age dependency ratio. This is the ratio of younger workers to older recipients of transfer programs like Social Security, Medicare, and pensions.
Last year, the CBO stated that the factor responsible for raising the cost of government is aging and age-related disease. Former Fed chief Alan Greenspan now sees this reality and has abandoned his trademark optimism.
Greenspan rejects the belief that our slow economy is a consequence of the mortgage bubble collapse. He says that the West's feeble economic growth is caused by the "crowding out effect" created by growing entitlement spending for the aged. Specifically, it is the mandated 9% increase in entitlement spending needed to fund programs for an increasingly older population. "It has got nothing to do with the economy," he says. "It has got to do with age and health and the like."
I truly hope that Trump's economic policies succeed, but I have to agree with Greenspan. Our economic issues can't be solved using traditional policy tools alone. The only way to fix the problems of "age and health" is to tackle them directly.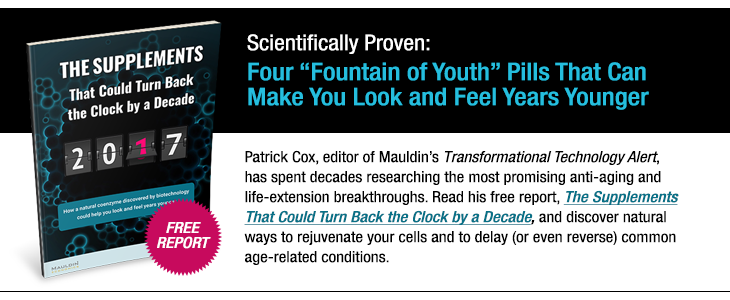 My fear is that even the best economists have trouble thinking outside of their field. As Maslow said: people who rely on hammers think all problems are nails.
Trump needs to look to biotech
Macroeconomists may accept that we could fix our age dependency ratio "if only there were some miraculous anti-aging compounds." But it's unlikely that they realize these compounds exist in labs right now. Scientists in major research universities have developed anti-aging therapies that really work, even if you're already old.
There are other biotechnologies that will end most cancers. And still others that will make viral diseases (like Zika, influenza, and herpes) harmless.
When deployed, these biotechnologies will increase health spans by decades. This could fix our economy and pay off the debt.
But our national priorities are not focused on the problem of aging. And if this doesn't change soon, aging will destroy the entitlement programs that the elderly depend on. When that happens, politicians will finally turn to biotechnology. Then they'll bulldoze the bureaucratic roadblocks that have kept anti-aging biotechnologies from consumers.
My guess is that it won't happen during Trump's tenure because it's just too easy just to kick that can down the road yet again. Still, I can't help but hope that I'm wrong.
Sincerely,



Patrick Cox
Editor, Transformational Technology Alert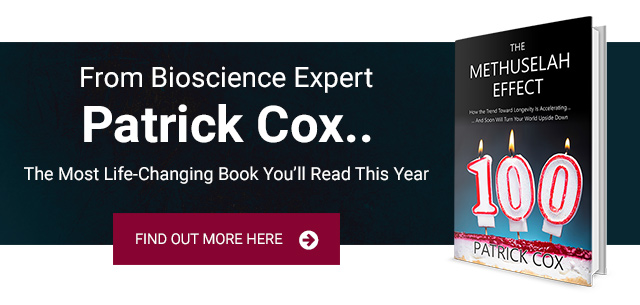 Discuss This
We welcome your comments. Please comply with our Community Rules.