The World Could Be Changed June 16 by the Metformin TAME Trial
Stay Up to Date!
Simply enter your email below and click SIGN UP!
May 8, 2017
Dear Reader,
Who is the most important scientist in the world today? Depending on your interests, answers could vary. If we assume, though, that being alive and healthy is prerequisite to most other interests, I think the answer would be Dr. Nir Barzilai.
Barzilai holds many prestigious scientific positions, including director of the Institute for Aging Research at the Albert Einstein College of Medicine. He also conducts cutting-edge biological research. But the primary impact he will have on your life is essentially political.
Barzilai is not a politician. He's got nothing to do with Obamacare or its replacement. What he's doing is far more important. He's leading the effort to change the core philosophy of the FDA and, by extension, the entire medical establishment.
Not that long ago, we lacked the knowledge and technology to identify diseases until they were fully developed. But today, we know that most diseases develop slowly over decades. This happens as the systems that kept us healthy when we were young begin to degrade with age.
In fact, most biologists and doctors thought that this aging was inevitable. But Barzilai's research into the super-ager genes proved that it's not.
Super-agers, thanks to tiny molecular differences, often live close to a hundred years or more without serious diseases. Barzilai has shown that a change in just a few molecules of a single gene could slow the aging process and give us three or four extra decades of healthy life.
We're on the brink of making everyone a super-ager. In fact, scientists are much further along in this goal than most of us comprehend.
Unfortunately, our medical system is based on the premise that diseases are to be cured, not prevented.
The Regulatory Hurdle for Disease Prevention
We know that it's easier and cheaper to keep cars running well by preventative maintenance than it is to fix them after they break. We could do the same thing for our bodies, but the legal paradigm hasn't caught up to this way of thinking.
There exists no regulatory pathway for an anti-aging drug.
A biotech with a compound that significantly delays aging and the diseases of aging can't get it approved as such. It would have to pick a disease and prove that it can cure it. But here's the problem: a drug that prevents a disease may not cure it after it is established and wreaking havoc.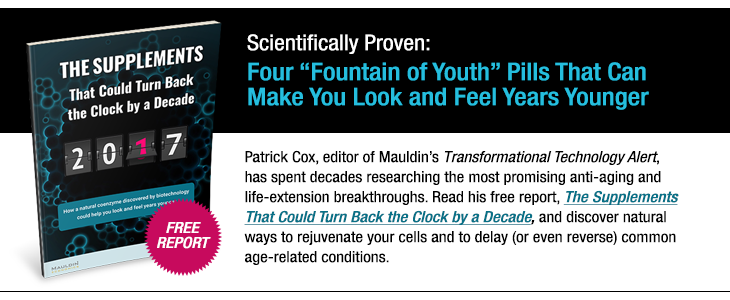 This bias against preventative anti-aging medicine has a huge impact on public health. Insurers normally won't pay for drugs that are not FDA approved for a specific purpose. Even if patients are willing to pay out-of-pocket, doctors are wary of prescribing off-label. This means that drug companies can't profit from anti-aging drugs. So anti-aging drugs aren't developed.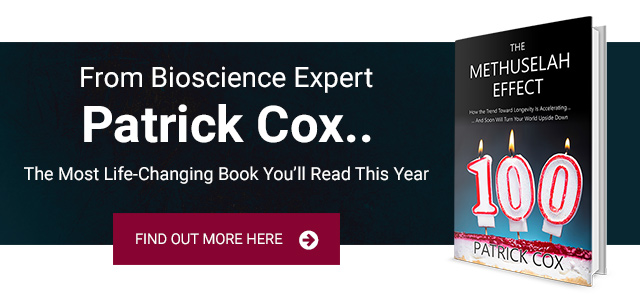 Metformin and Anti-Aging
On June 16, that could change forever. Barzilai leads the group of leading anti-aging scientists behind the TAME (Targeting Aging with Metformin) trial.
Metformin is the cheap diabetes medicine, which went off-patent long ago. Because it has been around for six decades, researchers know that it delays multiple diseases including cancer, cardiovascular, and Alzheimer's. They also know that it is very safe.
Barzilai and his collaborators have worked closely with the FDA to design a trial that would show that metformin has anti-aging impacts. The primary endpoint of the trial would be significant delays in numerous diseases of aging.
The trial is set to run for six years, but I believe it will produce the proof it needs several years before the trial runs its course. At that point, the FDA could act early to allow widespread prescription of metformin.
Based on massive data gathered from animal trials and the many people taking metformin for diabetes, gerontologists believe it will increase life spans by about 10% if taken from middle age onward. More important, it increases health spans by delaying the diseases of aging (diabetes, cancer, AD, heart disease) by about 30%–50%.
If widely used, metformin could cut US healthcare costs enough to balance the federal budget within a few decades.
The TAME Trial Could Pave the Way for New Anti-Aging Drugs
Barzilai told me that the primary purpose of the TAME trial is, in fact, much grander than approving metformin for anti-aging. TAME has been designed to create a regulatory pathway and precedent for even more effective drugs… if it is given the green light next month.
According to Barzilai, metformin was never the issue. The issue, he said, was selecting clinical outcomes that the FDA will accept as similar to aging.
Now that those outcomes have been agreed on, pharmaceuticals can start developing drugs to meet those criteria. "Even if our results are totally negative, and I cannot see how that happens," Barzilai said, "we have the template. If there are better drugs, they will be successful."
Half of the money for the TAME trial will come from the NIH. Barzilai believes he has identified philanthropists and anti-aging advocates willing to pay the rest of the cost. This depends, of course, on the FDA committee approving the trial.
Barzilai admits he is worried about the decision but has 14 clinics ready to start the process within two months of the decision. Other biotechs are watching closely because the TAME pathway could enable the creation of new blockbusters prescribed to far more people than any previous drugs.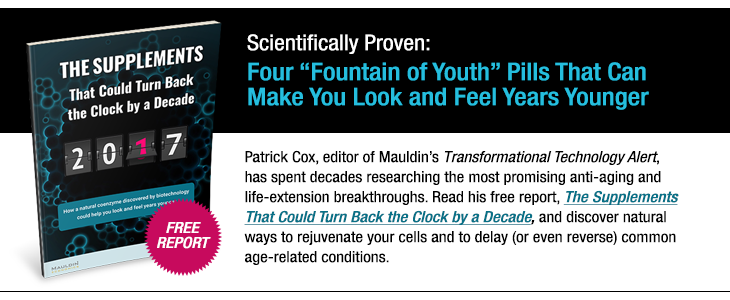 Barzilai himself is working on a new category of drug that might fit that bill. He and
Dr. Pinchas Cohen
, dean of the USC Davis School of Gerontology, have founded
CohBar Inc
. They have discovered that the genes in our mitochondria, the energy-producing organelles found outside our genomes, are communicating with the rest of the body, including the brain.
Mitochondria, the bacteria-like symbiotes in our cells, have been one of the hottest areas of anti-aging research in recent years. Multiple compounds that enhance the functioning of mitochondria are currently being put through trials.
Barzilai and Cohen believe that short proteins (peptides) produced by the genes in our mitochondria may play major roles in the regulation of our metabolisms. As such, they could have broad anti-aging impacts by preventing or treating obesity, fatty liver disease, diabetes, cancer, cardiovascular and neurodegenerative disease.
Hopefully, the big picture will change for CohBar and other companies with anti-aging or geroprotective drug candidates on June 16.
Sincerely,



Patrick Cox
Editor, Transformational Technology Alert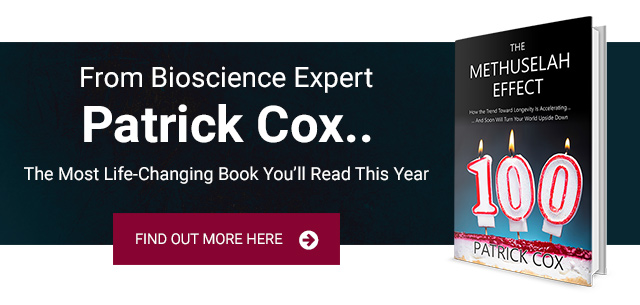 Discuss This
0 comments
We welcome your comments. Please comply with our Community Rules.