Video Games Can Help Make Older Brains More Youthful
Stay Up to Date!
Simply enter your email below and click SIGN UP!
July 16, 2018
Dear Reader,
We live in a unique time. In multiple pre-clinical trials, rapamycin has demonstrated the ability to roll back the symptoms of aging. But other anti-aging biotechnologies coming out of labs now will be far more effective.
-

Will the 60/40 portfolio be as
successful in the future?

You said "No."

-
I have very little doubt that my children will benefit from breakthroughs that will extend human healthspans far beyond what is now considered possible. Due to the turpitudes of bureaucracy, however, I'm less certain that older people will make it to the cutoff date.
That's why I think we should actively fight senescence, especially age-related cognitive decline (ARCD). Last week, we discussed the connection between leg strength and cognitive health.
The most compelling study matched more than 160 pairs of identical female twins aged 43 to 73. Only one of each pair trained to increase leg strength, and after 10 years, the twins with stronger legs had significantly improved brain health and cognition. Incidentally, it was my daughter, a dedicated weightlifter herself, who first brought this study to my attention.
Of course, recommending that people exercise more is not a very controversial thing to do.
This week, I'd like to propose something less accepted by the medical community. I believe everybody, particularly older people, can benefit from a largely overlooked mechanism for preserving and improving cognitive health.
There is increasing evidence that video games—especially fast-paced-action shooters—improve brain health and counter ARCD.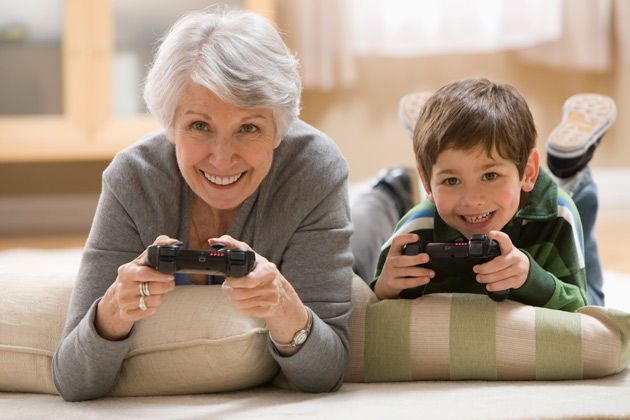 Source: Getty Images
FALSE: Playing Video Games Leads to Addiction and Makes People Dumber
In the past, psychologists claimed that violent video games encourage violent behavior. Well, that myth has been debunked, in large part because violent-crime rates have dropped precipitously, even though the video game industry has eclipsed the movie and music industries.
But a new objection to gaming has emerged among those who feel some people are "addicted" to gaming. The World Health Organization (WHO) has supported this notion by including "gaming disorder" in the revision of its International Classification of Diseases.
Fortunately, there is a large pro-gaming contingency in academia today who have pushed back against the WHO's creation of this new mental disorder. Most of the critics have focused on the over-pathologizing of normal gaming behavior among children and adolescents, and the associated stigma.
Obviously, some people who play video games have problems—but this chart from the Bureau of Labor Statistics puts things in perspective.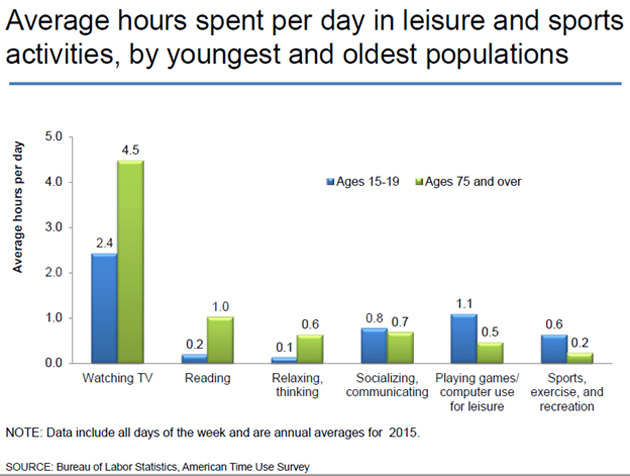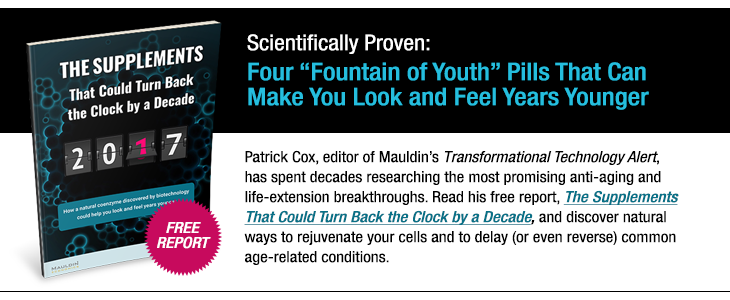 As you can see, teenagers are spending more than twice as much time watching TV than they are spending on their computers playing games. If we're going to play correlation games, it would be just as logical to say that TV addiction interferes with other aspects of life even more.
I don't entirely reject that idea. Watching television is a sedentary activity that depresses metabolism and significantly increases the risk of getting diseases and dying.
Many studies, including one in the American Journal of Epidemiology, have shown that the risk of mortality from all causes goes up with the amount of time spent watching television.
As that study points out, prolonged leisure-time sitting is "associated with higher risk of all-cause cardiovascular disease (including coronary heart disease and stroke-specific mortality), cancer, diabetes, kidney disease, suicide, chronic obstructive pulmonary disease, pneumonitis due to solids and liquids, liver and other digestive disease, Parkinson's disease, Alzheimer's disease, nervous disorders, and musculoskeletal disorders mortality."
Note that all those conditions are associated with decreased cognition. Putting aside the low intellectual bar for TV content, there is valid scientific support for the theory that excess television lowers your IQ.
So, is there is an indoor leisure activity that does not lower our IQ?
Fortunately, the answer is yes.
TRUE: Playing Video Games Improves Cognitive Function
Instead of laying out the entire argument in favor of using video games for cognitive training, I'll list just a few of the articles that showed up when I did a search along with a brief description.
The Brain-Boosting Power of Video Games. This Scientific American article, which is downloadable in pdf form, gives a good overview of the benefit of games as well as the types of games available.
Cognitive Benefits of Playing Video Games. This article in Psychology Today summarizes the finding of a paper in the American Journal of Play that documents long-lasting positive impacts of video gaming on cognition—including perception, attention, memory, and decision making.
Video Games: Play That Can Do Serious Good. This is the overview article in pdf form referred to in the previous Psychology Today article.
Action video game play facilitates the development of better perceptual templates. This is a very good article in the Proceedings of the National Academy of Sciences of the United States of America. The included link provides the abstract and a link to download the free pdf.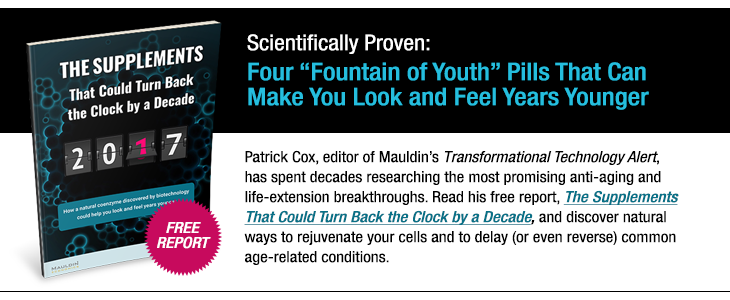 Effect of Video Game Practice on Spatial Skills in Girls and Boys
. This widely cited study shows that video games can improve spatial skill performance and equalize gender performance. This is why I've always encouraged my daughter to play video games. It's downloadable at the link in pdf form.
Real-Time Strategy Game Training: Emergence of a Cognitive Flexibility Trait. This PLOS One article discusses therapeutic strategies for using video games to increase neuroplasticity and cognition. It was funded by the Air Force Office of Scientific Research, the Army Research Laboratory, and the National Institutes of Health.
This indicates to me that older people would benefit from playing video games for at least two reasons: It would increase cognition, and it would cut down on time spent watching TV.
FALSE: Video Gaming Is a Sedentary Activity... Like Watching TV
To my knowledge, most researchers who look at sedentary activity tend to lump in watching TV with gaming. I don't think they have ever tried to look at those two activities separately.
Look at it this way: Cognition usually correlates to health. Since gaming increases cognition, I doubt that gamers develop metabolic maladies to the same extent as TV viewers.
Challenging video games require physical involvement with the game. Whether the gamer is using a console controller or a mouse and keyboard, the game requires a mind-body connection that is not present when watching movies and TV shows.
In fact, a good action video game typically increases heart rate.
My biologist son and I play video games far more than we watch TV, which is often less than an hour or two a week. Gaming is so physical, gamers often experience soreness of hands, arms, neck, and shoulders from extended play. I often find that my entire torso and my thighs are clenched when I'm fighting a particularly difficult battle.
If you are interested in gaming, there are many ways to go about it. If you own a good Windows computer, you're probably being offered prompts to start gaming already. Of course, you could go the PlayStation, Xbox, Wii, or Nintendo Switch route as well.
The range of games available is overwhelming, but anything that forces you to react quickly to unexpected stimuli will increase neuroplasticity and cognition. It's also a lot more fun than passively absorbing content produced by Hollywood.
Before I Go...
I want to mention that the two-week "Bull or Bust" event el jefe John Mauldin announced last week is starting today.
As you probably know, Mauldin Economics recently did an extensive reader survey to find out what your most prevalent beliefs and concerns around investing and the stock market are.
In response, all of the editors convened to provide some guidelines that can help you navigate the current investing environment.
Today marks the start of "Vision Week," so I suggest you check your inbox for an email from John. The email contains the first of three free special reports (available for 48 hours each) that you'll want to read.
The first report is titled, The Perfect Financial Storm? What to Expect in the Next 1–5 Years. You can also access it here.
Sincerely,



Patrick Cox
Editor, Transformational Technology Alert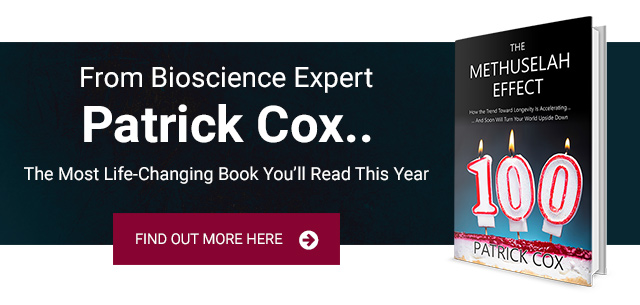 Discuss This
0 comments
We welcome your comments. Please comply with our Community Rules.