Economic and Geopolitical Realities
You've Never Seen Before
New from renowned geopolitical analyst and intelligence expert George Friedman comes The World Explained in Maps, an atlas teeming with insights about regional instability, competition over resources, population density, and international borders—the same info that provides the analytical framework for Friedman's forecasting.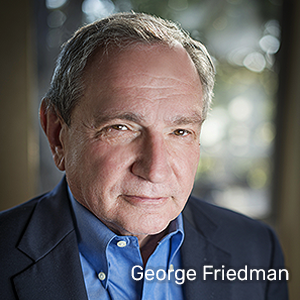 The revelations in this collection are required reading for investors as they prepare for the year ahead. And for a limited time, this e-book is yours free.
Get your copy of The World Explained in Maps now and discover the secrets charted in every global region's landscape—if you know where to look. You'll learn:
How China's struggle against domestic and geographic constraints is the key to understanding the future of the region.
Why Southern Europe is currently a threat to the stability of Europe's financial system.
The rising power set to soon break into the top 10 largest economies in the world.
The real beating heart of the United States (hint: it's not New York, Chicago, or Los Angeles).