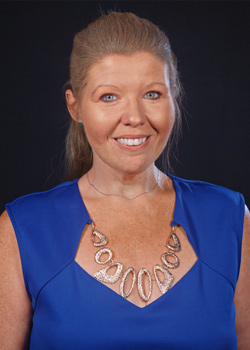 Dawn Pennington has spent the past two decades as a financial editor, writer, and department head for several top financial publishing houses —including Palm Beach Gardens, Fla.-based Weiss Ratings, Baltimore-based Agora Companies, and Washington, DC-based Phillips Investment Resources —gaining a top-notch trading education alongside some of the most prolific traders and investors in the country.
She spent the early part of her career as a grant writer in the nonprofit sector, with another few years spent as a journalist in the mental health field. (Which, she finds, comes in handy when assessing the stock market and the sentiment that drives it.)
Although Dawn is well-versed in options, stocks, ETFs, futures, technical analysis, cryptocurrencies, natural resources, and other trading strategies, her favorite part of financial publishing is the opportunity to work alongside the industry's top experts to help them translate "Trader's English" into easy-to-understand, actionable articles for investors of all skill levels.
Dawn is a Washington, DC, expat who currently resides in South Florida. She is currently the editorial director/associate publisher at Dallas-based Mauldin Economics.