George Friedman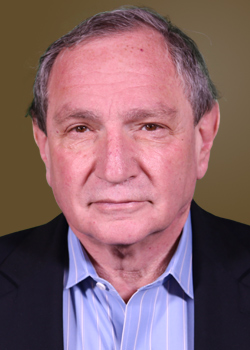 In his best-selling book, The Next 100 Years, George predicted:
a crisis in the EU
the economic decline of China
the re-emergence of Russia
a confrontation over Ukraine
a US-Iranian entente
increasing tensions with Israel
These forecasts—made almost six years ago—have already materialized.
What does George see coming next?
As an expert in intelligence and international geopolitics, George Friedman is firmly focused on what he knows best—the future. His analysis of world events… past and present… delivers his truly insightful geopolitical forecast of what lies ahead for us all.
"Expect the unexpected... He can see without the crystal ball."
—Newsweek
George has cultivated decades' worth of international sources. His extensive network keeps him in contact with the intelligence that truly matters. His unparalleled research and analysis are sought after by government agencies, corporations, and media outlets alike.
Now George has partnered with Mauldin Economics on his brand-new publication, This Week in Geopolitics. This free weekly e-letter—available only to Mauldin Economics readers—offers an in-depth view of the ongoing changes we can and should expect around the globe.
Sign up below to begin receiving your free subscription to This Week in Geopolitics.
George Friedman's geopolitical approach delivers the analysis you need now
In a world that seems unpredictable, conventional analysis no longer works. "Analysis" implies reason—unbiased, rational thought. Precisely what we don't see in today's mainstream media—whose reporting rarely does more than scratch the surface of the truth.
George and Meredith Friedman fill the appetite for international news and analysis that the newsweeklies once filled. But they do it twice as well as the newsweeklies – and in real time.
—Lee Smith, Senior Editor, GQ
Why is geopolitics essential for investors?
Says George, "I can't imagine the American economy without American politics, certainly today, when the Federal Reserve is getting into the game… In real life, if you are a banker in New York, you had better be aware of politics and economics… I've never seen economics as freestanding."
In This Week in Geopolitics, George delivers levelheaded, even analysis of those global events that impact the future for the long term. Awareness of major global tendencies—whether demographic, technological, cultural, geopolitical, or military—gives investors a leg up, allowing them to proactively capitalize on his unbiased assessment of the global outlook.
"Terrorism is global. So is the economy. We can't separate them."
—John Mauldin, Thoughts from the Frontline
George forecasts how the events of today pave a clear road to the future—whether it's next year, a decade, or even a century from now.
When I talk about the next 100 years, what I really want to think about is: what are the forces that are real and permanent—not today's headlines, not today's angst, not today's crises, but what are the things that are going to be discussed 50 years from now, 100 years from now; what are the forces that are developing underneath the surface of our global system that are going to be driving events?
—George Friedman
Geopolitical Futures
George is taking his research in a new direction as the founder and chairman of Geopolitical Futures, an intelligence service dedicated to geopolitical forecasting for the public... and only for the public. For more details, watch George's short video below.
Amidst the continuous stream of information reported each and every day, it is crucial for individual investors to make sense of what matters. Geopolitical Futures tells you what matters and what doesn't.
"There is a temptation, when you are around George Friedman, to treat him like a Magic 8 Ball."
—The New York Times Magazine
Bio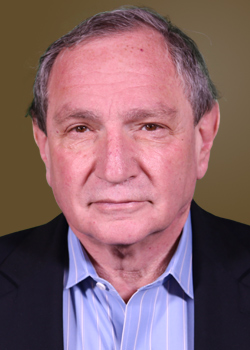 Born in Hungary in 1949 to Jewish parents who survived the Holocaust and horrors of WWII, George Friedman witnessed a devastated Europe. In an effort to escape communism, his family fled to a refugee camp in Austria before immigrating to the United States.
Determined to discover those principles of logic that govern the world, George received his PhD in government from Cornell University, granting him access to some of the most brilliant thinkers in the field… in the US and across the globe.
George's unmatched analysis in geopolitics has led him to regularly brief military organizations and consult for Fortune 100 executives.
Seeing the need to bring geopolitical forecasting to a wider audience, George has authored several New York Times bestsellers, including The Next 100 Years. He also founded the geopolitical intelligence consulting firm Stratfor in 1996 and is now the founder and chairman of the geopolitical forecasting service, Geopolitical Futures.