Beyond Tesla: The Huge Profit Potential of Lithium
January 6, 2015
One of the stocks that I get the most questions about is Tesla. I'm not sure whether investor interest is due to the gorgeous lines of the Tesla Model S, its amazing high-performance engine, the high-flying stock, or the energy-saving nature of all-electric vehicles… but Tesla is a very popular subject.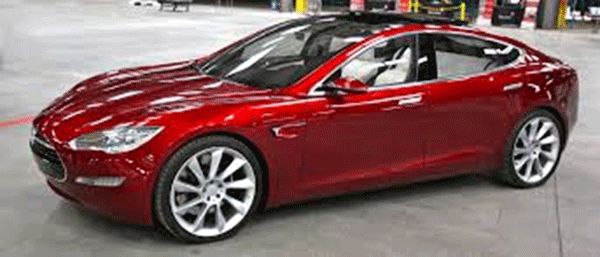 Tesla cars don't just look fast; they are fast! The Tesla Model S can go from 0 to 60 mph in a stunning 5.9 seconds and travel up to an impressive 319 miles on a single charge.
The Tesla Model S is shockingly modestly priced by luxury car standards. The basic model has a MSRP of $69,900, but the price tag can quickly escalate to $100,000 with optional add-ons. Of course, a cheapskate like me would never pay that much for a car—even an electric car—but lots of status-conscious consumers have.

And you won't see me buying Tesla stock either. Even though it's well off of its 52-week high, it's still trading for almost 80 times earnings and 29 times book value.
However, a lot of technology is incorporated into electric vehicles. The most profitable way to invest in electric vehicles is not through Tesla stock, but instead from the industry that makes batteries possible.
I'm talking about lithium, one of the most valuable natural resources of the new electronic world thanks to its unique and extremely valuable characteristics: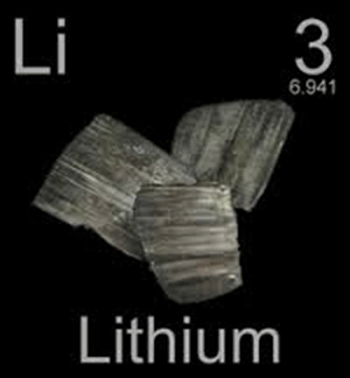 Lithium has such a low density that it floats on water and can be cut with a butter knife. And when mixed with aluminum and magnesium, it can form lightweight alloys that produce some the highest strength-to-weight ratios of all metals.

Lithium tolerates heat better than any other solid element, melting at 357°F.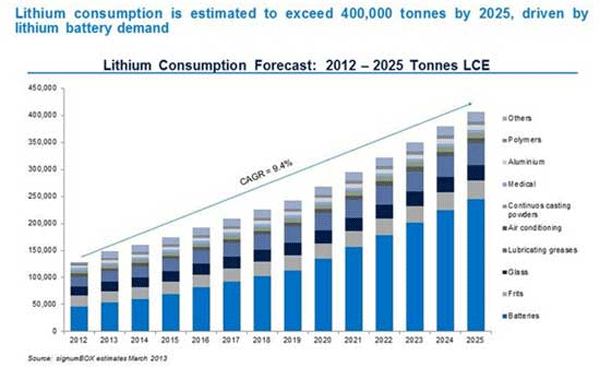 Lithium batteries offer the best weight-to-energy ratio, making lithium batteries ideal for any application where weight is an issue, such as portable electronics.

That same high energy density and low weight characteristic makes lithium batteries the best choice for electric/hybrid vehicles due to car gas mileage. A car's biggest enemy is weight.

Lithium has a very high electrochemical potential, meaning that it has excellent energy storage capacity.
Lithium is a key mineral of the future, but there are limited ways to invest in it because unlike other commodities, there is no vehicle to invest in the physical metal.
On top of that, few options exist to invest in it because the market is dominated by only a handful of producers: Chemical & Mining Company of Chile (SQM); FMC Corp. (FMC); Rockwood Holdings (ROC); and privately held Talison Lithium.
The Chemical & Mining Company of Chile is primarily a potash fertilizer company; FMC Corp. is a diversified chemical producer with a less than 15% of its revenues from lithium; and Talison is a privately held Chinese company.
That leaves Rockwood Holdings as the purest play on lithium by a wide margin, with close to a 50% share of the global lithium market. It's the OPEC of lithium. It's also trading around $80 a share right now… a lot cheaper than Tesla—the car and the stock!
Of course, timing is everything, so I'm not suggesting that you rush out and invest in lithium or any of the above stocks tomorrow morning. Instead, wait for my buy signal in Just One Trade.


Tony Sagami
30-year market expert Tony Sagami leads the Yield Shark and Rational Bear advisories at Mauldin Economics. To learn more about Yield Shark and how it helps you maximize dividend income, click here. To learn more about Rational Bear and how you can use it to benefit from falling stocks and sectors, click here.