Singapore: Dynamic Growth, Cheap Stocks, and Fat Dividends
April 12, 2016
I have traveled to just about every major country in Asia, and one of the questions I am frequently asked is which one I like the best. That's a tough question, because every country is wonderful in its own way.
The history and charm of Beijing, the sugar sand beaches of the Philippines, the stunning views of Victoria Harbor in Hong Kong, or the spicy-hot-but-oh-so-delicious food of Thailand are simply amazing.
I'll always be partial to Japan because I was born there, but from a business and investment perspective, Singapore is hands down the most exciting part of Asia. Singapore has an unmatched combination of modern comforts, sophistication, corporate transparency, and an energetic enthusiasm for commerce.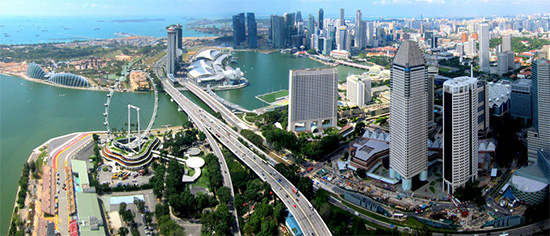 In fact, I am writing this from Singapore, in between meetings business and government leaders in my search for another investment home run.
Small in Size but Huge in Commerce
With a population of around 5.4 million, the country generates a per capita gross domestic product of $55,182, one of the highest per capita GDPs in Asia, trailing only Hong Kong and Japan. It also has a sky-high literacy rate of 95% and one of the highest standards of living in Asia.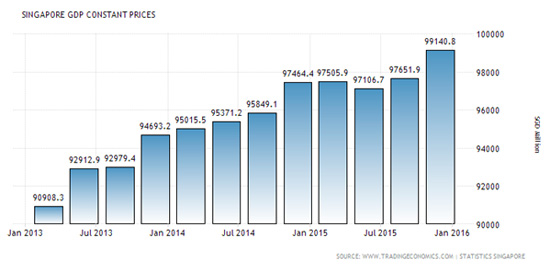 Singapore has accomplished that by concentrating its manufacturing base on higher-value-added industries like financial services, biomedical research, technology, and oil refining. Many big corporations—American Express, AIG, Boeing, Cargill, Dell, ExxonMobil, Ford, General Electric, Hewlett Packard, Merck, you name it—have significant operations in Singapore.
Even though Singapore is halfway across the globe, it is easy for US investors to invest in the country's growth through the iShares MSCI Singapore Index Fund (EWS).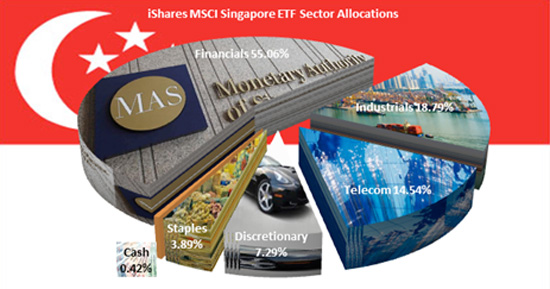 The Singapore ETF is heavily weighted in the financial sector; more than half of the fund's total, including Singapore's banking heavyweight DBS.
As you have probably learned by now, I love dividends, and thanks to the heavy weighting to financial stocks, the Singapore ETF paid out a very generous 4.4% in 2015.
That doesn't mean you should rush out and invest in Singapore tomorrow morning. As always, timing is everything, so I recommend that you wait for my buy signal.
Furthermore, when it comes to fat dividends, there are several Singaporean REITs that will make dividend-loving investors drool. For example, thanks to a recent pullback, the average Singapore REIT is selling for less than the book value of the real estate it owns—and some of them offer dividend payouts has high as 8%.
And you don't have to open a Singapore brokerage account to invest in them. In fact, there are 75 Singapore companies traded on US exchanges.
Yes… 75 Singaporean stocks.
Yes… traded right here in the US.
In short, there aren't any excuses for US investors to ignore this dynamic country. And over the long term, I expect it to be one of the most productive places to invest your money.
In the meantime, enjoy the fat dividends.
Speaking of fat dividends, if you're looking for the best dividend payers around, I suggest you try Yield Shark for 90 days. Every month, my team and I dig up the top companies with high yield and great upside on behalf of our subscribers… in the current issue, I recommend a great growth stock with a 23% market share in its field.


Tony Sagami
30-year market expert Tony Sagami leads the Yield Shark and Rational Bear advisories at Mauldin Economics. To learn more about Yield Shark and how it helps you maximize dividend income, click here. To learn more about Rational Bear and how you can use it to benefit from falling stocks and sectors, click here.