The Best Money-Making Idea from the Mauldin Strategic Investment Conference: Hide!
June 7, 2016
I don't attend a lot of conferences. I'm too busy, and I find most of them to be a little on the boring side. The exception is John Mauldin's Strategic Investment Conference (SIC), the most interesting, educational, and money-making conference in the world.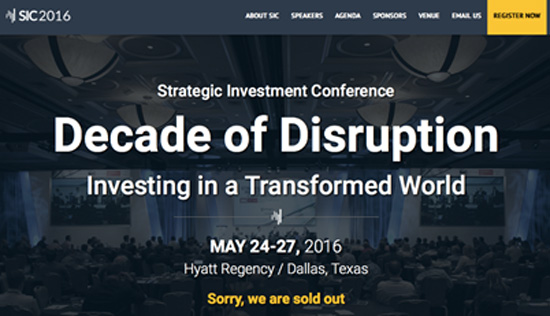 If you put together a list of the world's most brilliant, most famous investment experts… they were at the SIC.
My head is still spinning with all the information and investment ideas that I heard at the conference, but there was one message from the overwhelming majority of the speakers: Things are going to get ugly.
Lacy Hunt, David Rosenberg, Neil Howe, Jim Grant, Mark Yusko, Gary Shilling, and even John Mauldin painted a very pessimistic picture for the stock market—but the most alarming comment came from Richard Fisher.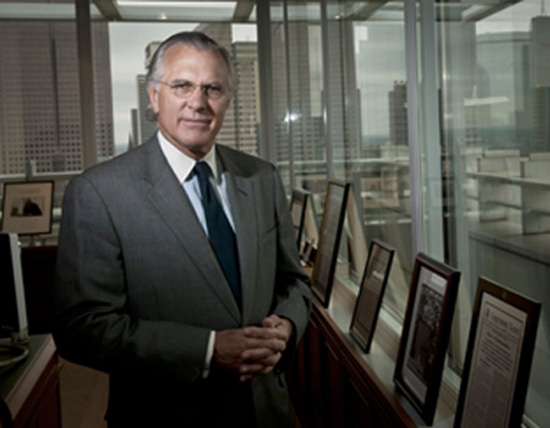 Fisher was president of the Federal Reserve Bank of Dallas and voting member of the Federal Open Market Committee (FOMC) from 2005 to 2015. You couldn't find anyone more wired into the Fed and the state of the economy than Fisher.
He is worried about the US government debt, which now totals $19 trillion (up $11 trillion since 2008), because the Fed has fired all its monetary bullets and has no room for further expansion on the balance sheet.
But Fisher's most telling comment came during the Q&A session when he was asked how his personal portfolio was positioned. Fisher's response: "In the fetal position."
Moreover, he also said (paraphrasing as closely as I can), "All my very rich friends are holding a lot of cash."
Not some.
Not many.
ALL!
Of course, that is the same cautious message I've been repeating since the start of this service in 2014 and a message that a growing number of Wall Street hot shots—such as the Mauldin SIC speakers, George Soros, and Stanley Druckenmiller—are starting to echo.
But maybe you don't share that cautious view and think your portfolio is packed with great stocks.
Not so fast! No matter how good of an investor you are, it isn't easy making money in the stock market even when times are good, according to the people at Longboard Asset Management who studied the performance of more than 14,000 stocks between 1989 and 2015.
1,120 stocks (7.7% of all active stocks) outperformed the S&P 500 Index by at least 500%.

976 stocks (6.8% of all active stocks) lagged the S&P 500 by at least 500%.

The remaining 12,404 stocks performed above, at, or below the same level as the S&P 500.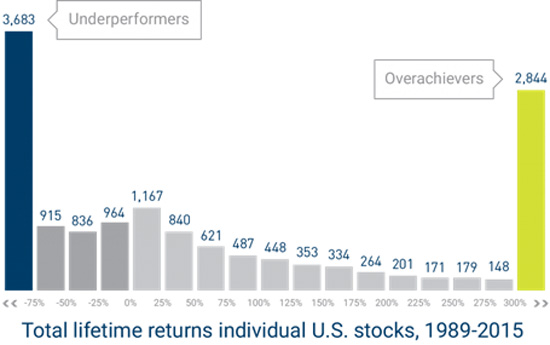 3,431 stocks (23.7% of all) dramatically underperformed the S&P 500 by 200% or more during their lifetimes.
As you can see, the key to making money in the stock market is to avoid the dogs, but that's easier said than done and almost impossible when the stock market is falling.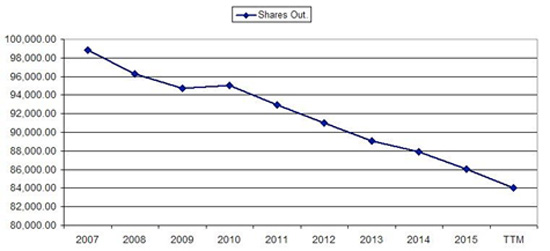 That doesn't mean you should run for the hills and sell all your stocks tomorrow morning. It does mean, however, that you should have some type of defensive strategy in place to protect you when the bear market comes around.
That could be as simple as increasing your allocation to cash (like Fisher's rich friends), using stop loss to limit your downside risk, or to buy some portfolio insurance in the form of inverse ETFs or put options.
I show you how to do the latter (and how to do it well) in my Rational Bear service. Just last week, my subscribers made close to 20% on a bearish bet involving a floundering big-box store.


Tony Sagami
30-year market expert Tony Sagami leads the Yield Shark and Rational Bear advisories at Mauldin Economics. To learn more about Yield Shark and how it helps you maximize dividend income, click here. To learn more about Rational Bear and how you can use it to benefit from falling stocks and sectors, click here.