Who Is George Friedman?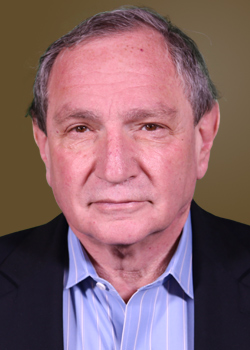 Internationally renowned intelligence and geopolitics expert George Friedman is the founder and chairman of Geopolitical Futures. He also founded the well-known global intelligence service Stratfor and served as its chairman for 19 years before leaving in 2015.
George is the author of six books, including the New York Times best-seller, The Next 100 Years, and his most recent book, Flashpoints: The Emerging Crisis in Europe.
For decades, George has correctly predicted world-changing events—including the EU crisis, the Ukraine conflict, and the US-Iranian truce. He has regularly briefed military organizations, consulted for Fortune 100 executives, and is a sought-after speaker at conferences worldwide. Today, he shares his unparalleled analysis and forecasts several times a week with Geopolitical Futures readers.
Geopolitical Futures
Geopolitical Futures' mission is to inform the discerning public about the global trends that matter now—and to predict important future events with pinpoint accuracy. Founder George Friedman and his team of top-tier analysts issue annual and 25-year forecasts, as well as regular updates, deep-dive assessments, and daily reality checks on vital topics such as the United States' relationship with Russia, China's provoking of Japan, and the battle against the Islamic State.
Built on a network of international intelligence contacts, proven analysis methods, and decades of experience, the online subscription-based service Geopolitical Futures puts the information usually reserved for government and military decision makers into the hands of the public.
Going beyond mainstream media headlines to uncover what's really happening—and what will happen—in an increasingly volatile world, Geopolitical Futures is a vital asset for savvy investors and concerned citizens alike.
"Expect the unexpected... George Friedman can see without the crystal ball."

—Newsweek