Fed-Proof Your Portfolio Now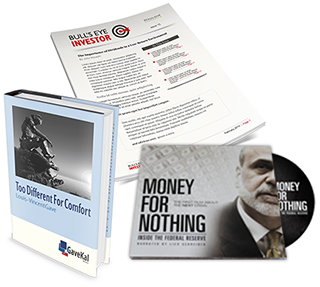 Here's how to protect yourself—and take defensive profits—in this age of Fed manipulation
Introducing Bull's Eye Investor—your complete package to position yourself in today's economic climate
---
Dear Reader,
As you just saw in our exclusive interview, the Fed has launched everyday Americans and investors into uncharted economic territory…
The Fed's money-printing policies have driven the markets straight upward, lighting up a new post-crash asset bubble. Their constant price fixing creates, prolongs, and inflates the cycle of booms and busts.
And the dollar is at risk of being devalued even further. This could spark a runaway inflation in the prices of everyday needs like milk, gasoline, and heating oil, further pinching the American consumer.
And what will happen if another currency, say, the renminbi, eventually replaces the dollar as reserve currency? That scenario would not be good for US investors…
What's more, consuming ever more than it produces, the US has slipped into record debt levels. The national debt has hit the astounding sum of $17.5 trillion, surpassing America's total GDP for the first time in 2012.
I ask you: does the Fed have all of this under control? Probably not.
Can this easy-money situation last forever? Probably not…
But more pointedly, how should you invest in this environment?
That's where I'd like to help out today.
I'd like to send you a total package that combines the offensive and defensive moves that today's investor needs.
It also exposes the storied history of the Fed, how we got here over the past century, and most importantly, what you can do to protect yourself and profit once this house of cards starts to topple under its own weight.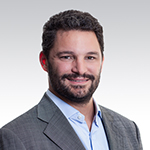 Louis Gave
Chief Executive Officer
Gavekal Research
This bundle contains a DVD copy of Money for Nothing, a free e-copy of Louis Gave's newest book Too Different for Comfort, and a full year of Grant Williams' Bulls Eye Investor.
The critically acclaimed movie presents the historical background of the Fed. It starts with the central bank's creation just over one hundred years ago and brings you up to the present-day situation of QE, twists, tapering, and out-of-control money printing.
The great part is, Money for Nothing is simultaneously informative and entertaining.
Then, Too Different for Comfort and Bull's Eye Investor offer you even more background on where we stand today, complete with concrete actions to take in the market.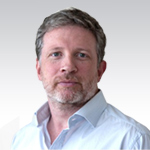 Grant Williams
Editor
Bull's Eye Investor
Bull's Eye Investor forms the cornerstone of this timely Fed-proof bundle, providing you with ongoing, regular analysis and specific contrarian value plays you can use to take advantage of this big trend.
So it's a total road map, showing you how we got here, what will likely happen, and discrete steps you can take to protect yourself and profit right now.
A Fed-proof combination of safety and profits
Bull's Eye Investor has a superior record of safe and profitable recommendations. Because to date, every single closed position in the Bull's Eye Investor portfolio has been profitable.
Here are some recent examples:
Uranium One: 37%
Gazprom: 33%
InvenSense: 25%
Costamare: 23%
Intuitive Surgical: 17%
Grant seeks safety and steadiness in today's frothy Fed-led markets. He doesn't "swing for the fences" with speculative plays. Instead, he applies a careful contrarian-value approach to select stocks that aim to go up 10% a year.
And today, you can become a member of his flagship advisory, Bull's Eye Investor…
Everything you'll receive with your membership in Bull's Eye Investor:
A copy of Money for Nothing in DVD format, mailed direct to your door*. As you just saw in the interview clips, Money for Nothing is a fresh and entertaining historical exposé on the Federal Reserve and how it manipulates the value of the dollar and the overall economy. This in-depth documentary covers the entire story, from the Fed's creation back in 1913 up to its role in pumping today's frantic bull market.

An instant electronic copy of Louis Gave's latest book, Too Different for Comfort. Louis' new, gripping book extends the Fed-exposing message of Money for Nothing while pointing you to three actionable investment sectors. From the coming robotic revolution to America's shale gas boom to the coming rise of China's currency, you'll see unique and concrete ways to play this macro trend.

One full year ( 12 issues ) of Bull's Eye Investor from Grant Williams and his team of analysts. Each month, you'll receive an issue packed with timely analysis on the Fed and the global economy at large. And each issue includes at least one deeply researched prime stock recommendation for you to consider. Each issue also includes:

Charts that make you go Hmmm: Grant presents a handful of charts geared toward savvy investors who want to grasp new opportunities…
Under the radar: You'll see little-known and urgent stories that can further expand your investment acumen…
Timely portfolio updates: You'll get a monthly recap on the individual holdings in the Bull's Eye Investor portfolio, so you're never wondering what to do about your open positions.

Full access to the Bull's Eye Investor archives. With your membership, you'll have access to everything Grant and his team have ever published in Bull's Eye Investor. Here you'll find the full research and context on every pick in the portfolio.

Periodic intramonth portfolio alerts when conditions warrant. Sometimes the market moves quicker than our monthly publishing schedule. And if there's any urgent action to take on any of the portfolio positions, we'll fire out an instant alert via email so you know exactly what's happening—and what you should do.

Things that Make You Go Hmmm. Grant's also a deep-thinking history buff and analyst of geopolitical factors that affect the economy. In this comprehensive weekly email, he lays out his ongoing narrative, informed by his nearly three decades in the trenches of the Asian, Australian, European, and American markets. You'll see why we consider Things that Make You Go Hmmm a must read.
Here's what a few readers have to say about Things that Make You Go Hmmm:
"Absolutely critical information for anyone who has children, grandchildren, and cares about their world!"—George E.
"…probably the best email newsletter I receive"—Chris D.
You can become a Bull's Eye Investor member today
at the lowest available price with our 90-day trial guarantee
Here's how it all works: the cost for membership in Bull's Eye Investor is just $129 per year.
And you'll have a full 90 days to see if Bull's Eye Investor is perfect for you.
Take your time in evaluating every piece of your membership.
Enjoy your DVD copy of Money for Nothing… immerse yourself in Louis Gave's newest book, and take your time to look over the issues and portfolio for Bull's Eye Investor.
If you like, you can even "paper trade" the positions to see how they work out in real time.
If at any point in that three-month period, you don't have complete satisfaction with any portion of your Bull's Eye Investor membership, simply contact us and we'll issue an immediate refund of your entire purchase, less a modest 10% reprocessing fee.
If you do decide to cancel, you can keep your DVD copy of Money for Nothing and Louis Gave's book, Too Different for Comfort, no questions asked. That's our way of saying "thanks" for giving Bull's Eye Investor a try.
I believe it's important for you to use Bull's Eye Investor to prepare for the coming fallout of the Fed's manipulations.
And since we could be just one taper away from stock market disaster, it's important that you position yourself for protective profits today. So I urge you to reply now, while it's still fresh on your mind.
I look forward to welcoming you as a new member in Bull's Eye Investor today. You can join with the fully secure online subscription form below.
Sincerely,
Ed D'Agostino

Publisher


*Money For Nothing DVD available to US subscribers only. Non-US investors will receive a link where they may watch or download an electronic copy of the video.
---
Use of this content, the Mauldin Economics website, and related sites and applications is provided under the Mauldin Economics Terms & Conditions of Use.
Unauthorized Disclosure Prohibited
The information provided in this publication is private, privileged, and confidential information, licensed for your sole individual use as a subscriber. Mauldin Economics reserves all rights to the content of this publication and related materials. Forwarding, copying, disseminating, or distributing this report in whole or in part, including substantial quotation of any portion the publication or any release of specific investment recommendations, is strictly prohibited.
Participation in such activity is grounds for immediate termination of all subscriptions of registered subscribers deemed to be involved at Mauldin Economics' sole discretion, may violate the copyright laws of the United States, and may subject the violator to legal prosecution. Mauldin Economics reserves the right to monitor the use of this publication without disclosure by any electronic means it deems necessary and may change those means without notice at any time. If you have received this publication and are not the intended subscriber, please contact service@mauldineconomics.com.
Disclaimers
The Mauldin Economics website, Yield Shark, Thoughts from the Frontline, Thoughts from the Frontline Audio, Outside the Box, Over My Shoulder, World Money Analyst, Bull's Eye Investor, Things That Make You Go Hmmm..., Just One Trade, and Conversations are published by Mauldin Economics, LLC. Information contained in such publications is obtained from sources believed to be reliable, but its accuracy cannot be guaranteed. The information contained in such publications is not intended to constitute individual investment advice and is not designed to meet your personal financial situation. The opinions expressed in such publications are those of the publisher and are subject to change without notice. The information in such publications may become outdated and there is no obligation to update any such information. You are advised to discuss with your financial advisers your investment options and whether any investment is suitable for your specific needs prior to making any investments.
Past performance provided in this publication is not indicative of future results. Performance is not GIPS compliant. Methods of terminology are available upon written request.
John Mauldin, Mauldin Economics, LLC and other entities in which he has an interest, employees, officers, family, and associates may from time to time have positions in the securities or commodities covered in these publications or web site. Corporate policies are in effect that attempt to avoid potential conflicts of interest and resolve conflicts of interest that do arise in a timely fashion.
Mauldin Economics, LLC reserves the right to cancel any subscription at any time, and if it does so it will promptly refund to the subscriber the amount of the subscription payment previously received relating to the remaining subscription period. Cancellation of a subscription may result from any unauthorized use or reproduction or rebroadcast of any Mauldin Economics publication or website, any infringement or misappropriation of Mauldin Economics, LLC's proprietary rights, or any other reason determined in the sole discretion of Mauldin Economics, LLC.
Affiliate Notice
Mauldin Economics has affiliate agreements in place that may include fee sharing. If you have a website or newsletter and would like to be considered for inclusion in the Mauldin Economics affiliate program, please go to http://affiliates.pubrm.net/signup/me. Likewise, from time to time Mauldin Economics may engage in affiliate programs offered by other companies, though corporate policy firmly dictates that such agreements will have no influence on any product or service recommendations, nor alter the pricing that would otherwise be available in absence of such an agreement. As always, it is important that you do your own due diligence before transacting any business with any firm, for any product or service.
Copyright © 2014 Mauldin Economics, LLC