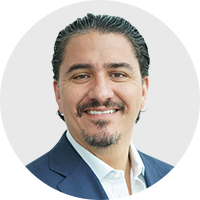 Jared Dillian The Daily Dirtnap
Jared Dillian is the publisher and editor of The Daily Dirtnap. He is also the editor of ETF 20/20, Street Freak and The 10th Man at Mauldin Economics, and personal finance radio show host at The Jared Dillian Show.
From 2001 to 2008, Jared worked at Lehman Brothers—first as an index arbitrage trader and then as head of the ETF trading desk. He routinely traded over $1 billion a day in volume.
After Lehman Brothers' demise, Jared started an investing newsletter unlike any other on the planet. The Daily Dirtnap has been described by readers as "a slap in the face, but realizing you needed waking up..." and "my mind vitamin...".
His memoir, Street Freak: Money and Madness at Lehman Brothers, was named Businessweek's #1 general business book of 2011, and his first novel, All the Evil of This World, was published in 2016.