Be a Contrarian, or You Will Be a Victim
A few years back, I saw markets becoming more and more unanimous in their beliefs.
Investors were all moving in the same direction, making the same trades—piling into the top few ETFs and chasing consensus picks.
The fact that everyone was thinking the same thing further reinforced the market's dogma, which led to even more "groupthink."
As such, I knew readers needed insights from someone who approached investing in an independent way—a contrarian thinker—but not just for the sake of being a contrarian.
To quote Howard Marks, "The key to outperformance is to think different and better. Different is not sufficient, it has to be different and better."
My readers needed access to someone with deep market experience, who also thought differently.
As fate would have it, Jared Dillian was introduced to us around that time. As you may know, Jared is the former head of ETF-trading at Lehman Brothers.
Jared worked on the floor of the Pacific Options Exchange in San Francisco at the height of the dot-com bubble, so he experienced peak groupthink first-hand.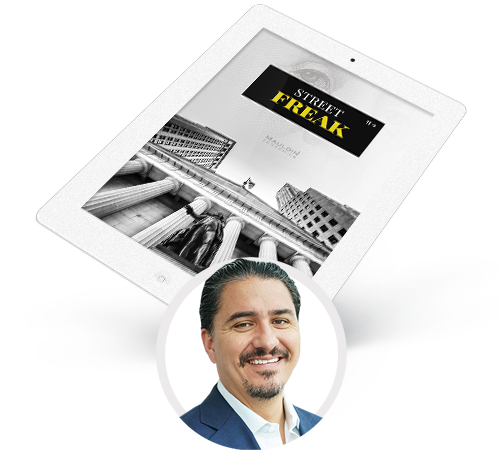 Jared Dillian
From 2001 to 2008, he worked at Lehman Brothers—first as an index arbitrage trader and then, as I mentioned, as the head of the ETF trading desk.
Since leaving Wall Street, Jared has successfully evolved from trader to investor. Today, he leverages the lessons he learned from his years in the belly of financial markets to bring you Street Freak.
Street Freak is a unique research service that targets the best risk-adjusted returns for its readers. Jared's unique ability to pick winners from the "Most Hated" pile of stocks, makes him the man to steer your portfolio away from consensus thinking.
And being a contrarian is a lot harder than it sounds. It means doing the opposite of the crowd. It means having the stomach and stamina to buy assets or investments that are unloved, misunderstood, and trading at bargain prices.
While difficult to achieve, out-of-consensus thinking has reaped rewards in the past.
This excellent chart from my good friend and CEO of Gavekal, Louis Gave, shows the consensus is often very wrong.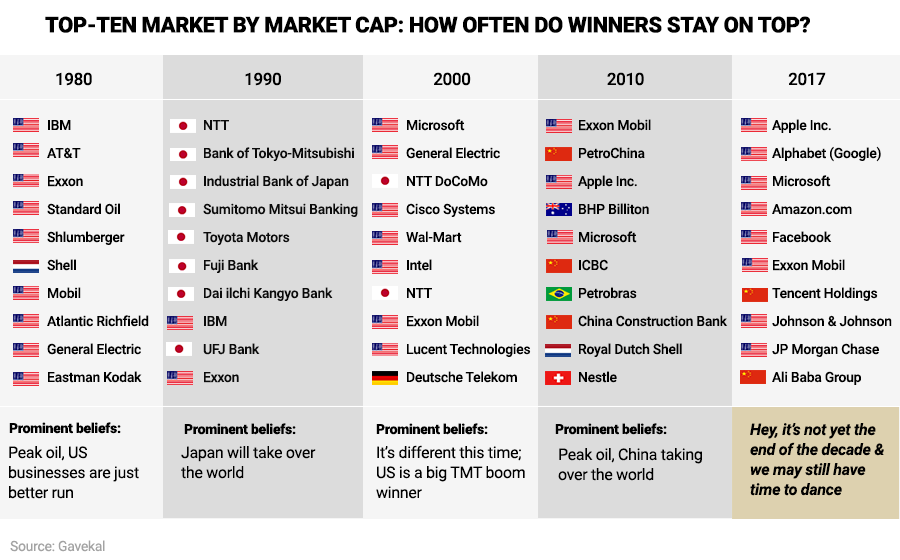 Jared is a keen student of investor sentiment, always on the lookout for instances where everyone is thinking alike and then generating trading ideas from his findings.
If you value the contrarian viewpoint and want access to a high-performing portfolio targeting the best risk-adjusted returns, then Street Freak is a perfect fit for you.